Barbara Devlin offers history, romance, and mystery all wrapped up in an engrossing story that is filled with witty repartee and ribald scenes that border on debauchery. ~IndieReader

Inside the Book:
A GENTLY BRED VIRGIN
Lady Sophia Grace Radcliff, the epitome of a genteel Englishwoman, has no idea what awaits her, when she is summoned to her father's study to meet her prospective husband. Given the miserable state of the family finances, she understands she will be sold to the highest bidder, to save the earldom from a humiliating declaration of insolvency, and it is a sacrifice she is prepared to accept. But the impeccably tailored garb and clean-shaven face do nothing to conceal the menacing demeanor of her intended. How will she survive a match to a man she fears?
A COLD-HEARTED PIRATE
Leland Stryker, known throughout the pirate ranks as The Marooner, for his practice of abandoning his victims on deserted islands, is a ruthless buccaneer who reluctantly signs a pact with the English, in exchange for a full pardon for past crimes. But the Crown extends no protection to the fairer sex, and it is in the sensual realm that Leland feeds his basic instincts. After he successfully negotiates the purchase of a highborn bride, he proceeds to well and truly debauch her. But something happens on the journey to America, as his wife assumes her position without complaint, and soon Leland realizes he faces his most lethal opponent. Who will win the battle of the hearts?

The Marooner Excerpt
With that, he escorted her to the shipping office, where he met with the port agent, signed the necessary documents, paid the requisite fees, and scheduled the delivery and stowing of cargo. What he had not anticipated was the change in the way people dealt with him, when his bride anchored at his side.
"Mr. Stryker, you may rest assured we will complete the loading of your ship on time." The port agent tripped and stumbled, as he rounded his desk and reached for Sophia's hand, which he brought to his lips. "And permit me to welcome Mrs. Stryker to our fair city. If there is anything I can do to ensure an enjoyable visit to Port Royal, do not hesitate to call upon me."
"You are too kind, Mr. Gleeson." Averting her stare, she tapped a finger to her chin. "Could you recommend a place to secure fresh produce, as I am in need of various items to plan menus for the crew's meals? Given your knowledge, perhaps you can point me in the right direction."
"Of course, Mrs. Stryker, as I am glad to be of service." Gleeson preened like a peacock, and Leland wanted to punch the agent in the nose. "You may find a great selection of goods at the market square, which your husband can show you."
"I can, and I will." Grabbing her by the wrist, he dragged her from the shipping office. "Did you have to be so bloody accommodating to that perfumed dandy?"
"Leland, please, slow down. I am not a horse, and I cannot keep pace." She dug in her heels. "And it is called manners, which you could use, given your foul temper. I submit I did nothing wrong, as I was only being nice to your friend."
"He is not my friend." At the main road, he veered left and set a course for his favorite establishment and a bottle of rum. "From now on, you do not speak unless I grant permission."
"No." When she came to a halt, he yanked her hard, and she sobbed. That stayed him. "I am no servant, and you will not treat me as such. Rather, I am your wife, and I demand the respect I am owed. If you did not wish to marry, then you should not have offered for me, as no one forced you to the altar." Then she sobered. "You are jealous."
"Did they not?" Furious, loomed, toe to toe with her, and she stiffened her spine. "Was I supposed to leave you to the mercy of those so-called gentlemen, who would have dealt far worse with you? And I am not jealous. I only ask that you behave with some measure of decency, instead of fawning over strangers." He bared his teeth. "Now, move, else I will throw you over my shoulder and carry you."
"You wouldn't dare." She folded her arms.
"Do not test me, Sophia, as you will lose." Who was he fooling, when she tested him at every turn? When she made no attempt to obey his command, he clenched his jaw and groaned in frustration. Finally, he relented and offered his escort, and at last she settled her palm in the crook of his elbow. "I need a drink. Maybe, several."

Devlin's prose and descriptions enchant right from the opening scene. ~RT Book Reviews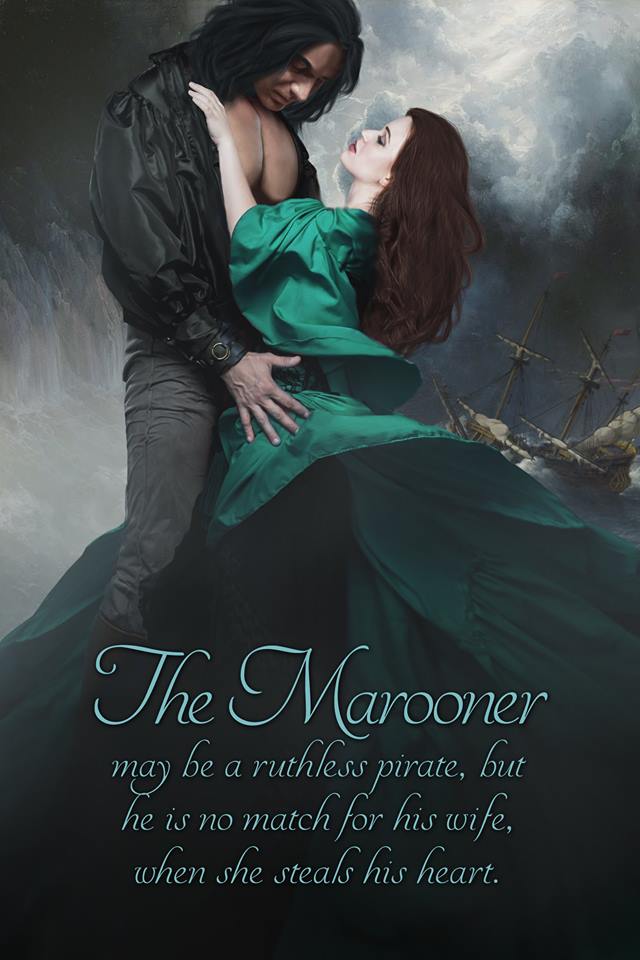 This heart-fluttering, nerve-wracking, swoon-worthy romance is one for the ages! ~InD'tale Magazine

Buy Here





Enter to Win
To enter to win a signed paperback from Barbara Devlin, follow her on BookBub and then comment on this blog post to be entered to win!
Follow Barbara Devlin on BookBub:
https://www.bookbub.com/authors/barbara-devlin

About Barbara:
USA Today bestselling, Amazon All-Star author Barbara Devlin was born a storyteller, but it was a weeklong vacation to Bethany Beach, DE that forever changed her life. The little house her parents rented had a collection of books by Kathleen Woodiwiss, which exposed Barbara to the world of romance, and Shanna remains a personal favorite. Barbara writes heartfelt historical romances that feature not so perfect heroes who may know how to seduce a woman but know nothing of marriage. And she prefers feisty but smart heroines who sometimes save the hero, before they find their happily ever after. Barbara is a disabled-in-the-line-of-duty retired police officer, and she earned an MA in English and continued a course of study for a Doctorate in Literature and Rhetoric. She happily considered herself an exceedingly eccentric English professor, until success in Indie publishing lured her into writing, full-time, featuring her fictional knighthood, the Brethren of the Coast.
ABOUT BARBARA DEVLIN:
Devlin's prose and descriptions enchant right from the opening scene. ~RT Book Reviews
This heart-fluttering, nerve-wracking, swoon-worthy romance is one for the ages! ~InD'tale Magazine
Barbara Devlin offers history, romance, and mystery all wrapped up in an engrossing story that is filled with witty repartee and ribald scenes that border on debauchery. ~IndieReader
Connect with Barbara:
Website: http://barbaradevlin.com/
Facebook
Twitter
BookBub