Inside the Book
Title: THE SECRET DEATHS OF ARTHUR LOWE
Author: U.L. Harper
Publisher: Independent
Pages: 235
Genre: Speculative Fiction/Horror/Magical Realism
While in the process of bringing his wife, Sandra, back to the living, Arthur journals about moments from his past that changed him.
During the journal writing, he rediscovers how, as an orphan, his ability to animate objects and people to life may have ultimately destroyed the lives of the few who grew close to him. The old stuffed teddy bear that helped him assemble puzzles when he was a child might have been too much of a secret for his adoptive mother to keep. His friend Quincy, who had abilities similar to his, might have been scared away by Arthur's abilities. And his grade school teacher is still harboring a secret about his biological father that she can only hope to be true.
Once Sandra is alive again, things become more complicated. She claims Arthur is not who or what he thinks he is. Her ire shines a spotlight on the insidious but most likely true, unspoken nature of their relationship.
In the meantime, a mysterious smell envelopes the community—a stench so heinous it can be fatal. As the number of deaths from the stench mounts, Arthur must decide who to animate back to life and who remains dead.
The Secret Deaths of Arthur Lowe
is available at
AMAZON
.
______________________
Meet the Author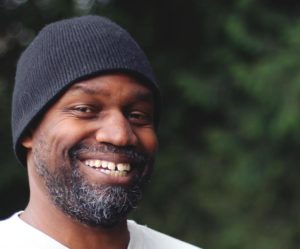 U.L. Harper is a speculative fiction/horror author, influenced by magical realism. A former journalist from Long Beach, California, he now resides in the evergreen state of Washington with his wife. He is a soon-to-be father, and an avid Dodgers fan.
His latest book is the speculative fiction/horror/magical realism novel,
THE SECRET DEATHS OF ARTHUR LOWE.
WEBSITE & SOCIAL LINKS:
_______________________

U.L. Harper is giving away a free e-copy of his book!
Terms & Conditions:
By entering the giveaway, you are confirming you are at least 18 years old.
One winner will be chosen via Rafflecopter to receive one free e-copy of THE SECRET DEATHS OF ARTHUR LOWE.
This giveaway ends midnight June 30.
Winner will be contacted via email on June 31.
Winner has 48 hours to reply.
Good luck everyone!
ENTER TO WIN!
MY THOUGHTS
Is this a possible look into the future? At least through the imagination? This story is out there on the edge and ever so up front and personal. I didn't get the idea of it being hallucination, but a dream, a fantasy of sorts. He takes the things that can't happen in the real world and makes them happen in the imagination. He makes it feel real, not imagined. That must be a difficult task for an author. To imagine and make it real at the same time. Not real in the here and now, but in the mind. We often need that. To take away pain and hurt, to imagine it's real just for a moment. The story isn't a horror story but it is on the edge of eerie. What if you could bring back a dead loved one? Would you really want to? Would it bring peace or would things go wrong and it end up being something you wish you never had let enter your mind? SO much could go wrong, be wrong and keep going wrong? Would things be the same before that person left us? Possibly and possibly not. I enjoyed the way we say the point of views of Arthur as a child and Arthur as an adult. We went through the discovery of his powers to bring the dead back. The author broke the seriousness by putting in some humor which I enjoyed. This is like no other book I've ever read and I read a lot. It's an ORIGINAL!
I was given a copy of this book from the author and Pump Up Your Book and voluntarily decided to review it.
I would give this book 5 STARS.
Participating Blogs
Monday, June 5
Tuesday, June 6
Wednesday, June 7
********
Monday, June 12
Tuesday, June 13
Wednesday, June 14
********
Monday, June 19
Tuesday, June 20
Wednesday, June 21
********
Monday, June 26
Tuesday, June 27
Friday, June 30

__________________________________________________
MEDIA CONTACT'
Dorothy Thompson
Owner, Pump Up Your Book
Winner P & E Readers Poll 2016