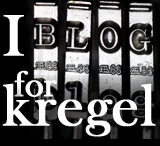 COURAGEOUS LOVE
An Andrea Carter Book
Circle C Milestones
Book Four
by
Susan K. Marlow
Andrea Carter is finally pulling her own weight on the Circle C Ranch she loves. The only thing she loves more than helping out run the ranch is spending time racing and stunt riding on her horse Shasta, with the help of wrangler Riley Prescott. Little does she know that when she and Riley stumble onto a mysterious cut in the fence around her brother's prize calves, life is about to get far more exciting and dangerous.
A cryptic warning tied around a brick crashes through the window at a family party. Then cattle begin to die. When the horse barn catches fire, Andi knows this is more than just coincidence. But who is trying to hurt her family...and why? Evidence begins to point to criminals from her brother Justin's past who want revenge. But that discovery may be too late to keep Andi and her brother's family out of danger.
Now Riley is her only hope of rescue. Can he find her before she disappears from the Circle C forever? Can she keep everyone else safe until then?
The fourth volume in the Circle C Milestones quartet. Courageous Love is high on action, danger, drama and full of appealing characters readers love. Andi's final adventure, sparked with a little romance, is sure to please Marlow's legions of loyal readers who want a happy ending for this frontier heroine.
AMAZON BUY LINK
Series: Circle C Milestones (Book 4)
Paperback: 192 pages
Publisher: Kregel Publications (February 27, 2017)
Language: English
ISBN-10: 0825443709
ISBN-13: 978-0825443701

About the Author
As a child, Susan Marlow grew tired of reading books in which only boys encountered danger and adventure. So at the age of ten she began writing her own stories—stories in which girls took the risks and became the heroines. Susan never intended to become a published author but is currently the author of 4 series of "wholesome books for kids": the Circle C Adventures, Circle C Beginnings, Circle C Milestones, and the Goldtown Adventures, where she combines her love of writing with her passion for American history, especially the setting of the Old West.
Susan is a freelance editor, a teacher, and a twenty-year homeschooling veteran. In addition to writing her "wholesome books for kids," she speaks at Young Authors conferences and travels around the country to share her books and experiences with other homeschooling families at conventions. The rest of the time she and her husband, Roger, enjoy their 14-acre homestead in north-central Washington State.
MY THOUGHTS
Andrea Carter is working on the Circle C Ranch and spends time racing and doing stunts on her horse. Her life is going great until when riding the fence line with Riley who is a wrangler, they find that the fence has been cut. Who did this and why? Life gets more interesting and possibly dangerous for Andrea when she is at a party with family and friends and a rock is thrown through the window. After that the ranch's cattle begin to die mysteriously. That's not all, the barn that houses the horses burns down. Someone is out to destroy her family and she must find out who and why. Everything is pointing to some people that her brother, Justin knew in his past. What went on that would cause them to want to get even? The author gives us plenty of suspense and questions. You're given characters that you want to get to know and are interesting and engaging. At the end the author leaves you wanting more. If you like lots of action, danger, suspense and adventure then you'll enjoy this one. Aimed at you pre-teens and young teens.
I received a complimentary copy of this book from the author and Kregel Blog Tours and voluntarily decided to review it.
If you would like to leave a comment, go to NO COMMENTS at end of post Thanks
I would give this book 5 STARS.
GOODREADS REVIEW LINK
AMAZON REVIEW LINK