GOODREADS REVIEW LINK
PUMP UP YOUR BOOK
and
BOOKS REVIEWS ETC
proudly present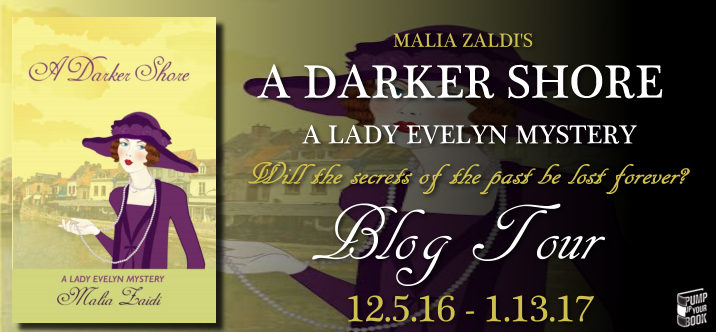 A DARKER SHORE
A Lady Evelyn Mystery
Book Two
by
Malia Zaidi
December 5 – January 13!
Inside the Book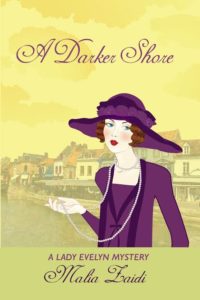 Title: A Darker Shore
Author: Malia Zaldi
Publisher: Bookbaby
Pages: 400
Genre: Historical Mystery
1926: A year has passed since the events of "A Poisonous Journey" and Lady Evelyn has made a home for herself in Greece, living with her cousin, Briony, her husband, Jeffrey and Daniel Harper. Disturbing this island idyll is a letter, which arrives from France with troubling information about the Daniel's long-believed-dead brother, Henry. A new journey awaits! With the shadows of the Great War reaching out, Lady Evelyn and Daniel voyage to Amiens in Northern France with the aim of discovering the truth behind the ominous letter. Upon their arrival, they are met not with clarity but rather with crime. Murder, to be precise. Is it linked to their presence in France, or even worse, to Henry himself? Evelyn and Daniel must confront their history as they try to make sense of the present before the killer can strike again, and the secrets of the past are lost forever.
PURCHASE AT:
Meet the Author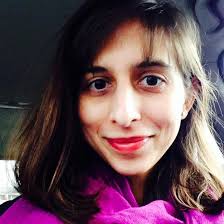 Malia Zaidi is the author of A POISONOUS JOURNEY. She attended the University of Pittsburgh, and studied at English at Oxford University. Having grown up in Germany, she currently lives in Washington DC, though through her love of reading, she resides, vicariously in countries throughout the world. A POISONOUS JOURNEY is her first book in the Lady Evelyn mysteries series. The sequel,
A DARKER SHORE
, is her latest novel.
MURDER!
Murder seems to follow Lady Evelyn everywhere she goes. Even though the plot is murder, the author gives the reader much to enjoy, that is entertaining and much to put the mind to work trying to solve the crime (crimes). The year is 1926, being a year since Lady Evelyn went to Greece to live with her cousin, Briony, her husband, Jeffrey and Daniel Harper. A year has passed since the events of "A Poisonous Journey". Everything seems to be going great until..... A letter arrives from France about Daniel's brother, Henry, who has been dead for years. What does this mysterious letter have to do with Henry? Just about the time you think you have solved the mystery, the page turns.... and your theory falls apart. Evelyn and Daniel take off to France in search of answers but when they arrive, more questions arrive. They haven't even had a chance to look into the mysterious letter when they are faced with another murder. Will Daniel and Lady Evelyn be able to solve the mysteries? Will the murderer be stopped before another victim is taken? The author gives you much to think about while you are being entertained. She gives such vivid descriptions of the settings that you can picture them in your eyes. Lady Evelyn seems to have a shadow of murder that follows her where ever she goes. The reader is kept in suspense until the end. The end leaves you wanting to know what will be next on Lady Evelyn's journeys. What murder will take place next? From "A Poisonous Journey" to "A Darker Shore" the author delights with vivid scenery, detailed characters and action packed mysteries. What will the next book bring? Will the shadow come forth and another murder committed?
I received a complimentary copy of this book from the author and PUYB and voluntarily decided to review it.
(If you would like to comment
click on NO COMMENTS
after post)
Thanks
I would give this book 4 STARS.
Tour Schedule