IS PLEASED

TO BRING

YOU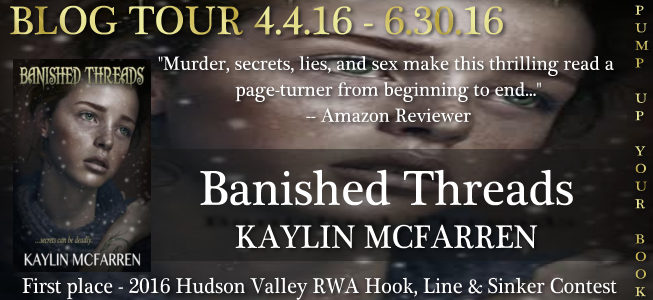 BANISHED THREADS
Volume 3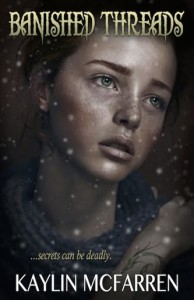 Kaylin McFarren will be touring April 4 – June 30 with her romantic suspense, BANISHED THREADS
BOOK DETAILS
Title: Banished Threads (Book 3 – Threads Series)
Author: Kaylin McFarren
Publisher: Creative Edge Publishing LLC
Pages: 258
Genre: Romantic Suspense
A valuable art collection disappears turning a treasure-hunting duo into crime-stopping sleuths committed to vindicating family members in Kaylin McFarren's action-packed suspense novel, Banished Threads.
While vacationing at the stately Cumberforge Manor in Bellwood, England, Rachel Lyons and Chase Cohen attend an elegant dinner party hosted by her uncle, Paul Lyons, and his aristocratic wife, Sara. Before the evening ends, a priceless collection of Morris Graves's paintings are stolen from her uncle's popular gallery, throwing all suspicion onto his wife's missing granddaughter. Determined to clear Sloan Rafferty's name and, in the process, win Paul's favor, Chase scours the countryside looking for answers. In his absence, the police accuse Rachel's uncle of an unsolved murder and secrets surrounding her grandmother's death and the deaths of Sara's former husbands turn his wife into the most likely suspect.
With the true villains hell-bent on destroying Paul Lyons and his family, solving both crimes while ensuring her uncle's freedom not only endangers Rachel's life but that of her unborn child. Will Chase save them before the kidnappers enact their revenge or will the ultimate price be paid, as predicted by a vagabond fortuneteller?
First place – 2016 Hudson Valley RWA Hook, Line & Sinker Contest
For More Information
FROM THE AUTHOR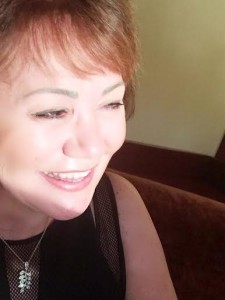 For most of my life, I've been fascinated by the arts--visual, literary, and performance. At the age of eight, I penned my first poem and won my first award, in a short-story writing contest sponsored by the Seattle Rotary. Throughout high school and college, I continued to write in journals and attribute my interest in a literary major to Lonny Kaneko, a highly respected English professor at Highline Community College in Des Moines, Washington. My dream of opening and operating an art gallery became a reality on June 5, 1999, and the gallery joined the list of twenty-seven diverse companies under my husband's Yoshida Group umbrella. During my eight years of running the gallery, I became a committed champion of more than four hundred artists in the Northwest, exposing their talents at monthly shows and through national marketing efforts. My love of this visual medium, combined with my enjoyment of writing, drove me to weave this action-packed tale, which I hope mystery, suspense and romance lovers will enjoy reading.
REVIEW
SETTING:Art Gallery in England
This is the third book. Severed Threads and Buried Threads were the first two. As you turn the pages you get a little closer to the edge of your chair. The author produced a well written book that gives you mystery, suspense and romance. The author gives you characters that are real to life, the spice and along with the twists and turns keeps the suspense at a high level. If you like stories that put living and dying within the clench of your hands and mind, then you'll love this book. There is a lot of family drama, aren't all families full of drama? You get kidnapping, art being stolen, and that good ole' sex between Rachel and Chase. You'll start out the roller coaster ride slow and the more you read the faster and wilder the ride gets.You try as you may to figure it out as you go but when you turn that page, you find out you don't quite have it figured out. This is a book that will not allow you to put it down. It's a great adventurous, suspenseful book with of course, romance tucked in.
I received a complimentary copy of this book from the author, Kaylin FcFarren

and PUYB in exchange for my unbiased review. No other compensation took place.
I would give this book 4 STARS.
TOUR SCHEDULE
LINKS