VIRTUAL BOOK PUBLICITY TOURS
PROUDLY
PRESENTS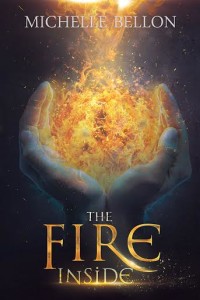 THE FIRE INSIDE
by
MICHELLE BELLON
Title: The Fire Inside
Author: Michelle Bellon
Publisher: Booktrope
Pages: 206
Genre: New Age Fiction
Aiden, a doting husband and father, had the perfect life – a job he loved, a beautiful son, and a loving wife. In an instant, everything is taken from him and Aiden believes his life is over. Falling into a deep depression Aiden all but gives up on his job, his friends and himself. But when a mysterious force grants him the power to heal those around him, Aiden is forced to pull himself out of his misery in favor of the greater good. When he meets Ryan, a hardened, pessimistic teenager living on the streets, and Norma, a woman whose marriage is crumbling around her, Aiden acknowledges that maybe life still has a purpose and this ability to heal may be more powerful than he ever imagined. (from PUYB)

About the Author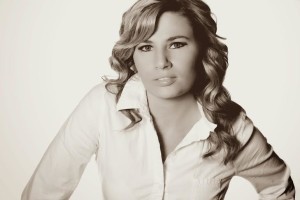 Michelle Bellon lives in the Pacific Northwest with her four children and boyfriend, Seth. She loves coffee and has an addiction to chapstick.
She works at a surgery center as a registered nurse and in her spare time writes novels. She writes in the genres of romance suspense, young adult, women's fiction, and literary fiction. She has won four literary awards to include making finalist in the New Age category in the USA Book Awards for her latest release,
The Fire Inside
.

REVIEW
This is a book about three very different people who have had losses in different ways. Is there a possibility of healing and recovering from the grief? First we have Aiden. He is living in a world that has been completely destroyed when his lovely wife and 2 1/2 year old son are in a car accident and die. Can he go on any longer without them? What a way to start off the book. You as the reader, wonder what in the world Aiden will do? As Aiden's world is falling apart very fast, we have Ryan who had a mother who was totally void of emotion. She therefore gave no emotion to Ryan.Ryan's mother had so many problems, which is no wonder considering her mother retreated to Vegas and forgot to come back. That left Ryan's mother alone, trying to keep from everyone, even her high school what is truly going on. On top of that, she has bills to pay. Last but not least we have Norma. She has an empty place in her heart because she desires to have children. She has been married for five years and has no children. She so wants them. Isn't there enough love or emotion there with either one of them? This is a sad at times, but heart warming as Aiden's tragedy took a turn and he began helping people who were sick and dying. The past can be hard to conquer. You've lost you trust, your ability to love and you don't know what to do next. This is a story of everyone's heart and the strongest emotion that can be, LOVE. The difficulty is tapping into that emotion when our lives are falling apart. Some people are never able to do this. Others turn their lives around and find the love to forgive and help others. They bridge that gap between such sorrow and such love. We all have THE FIRE INSIDE US. For some of us, it's strong and fierce in the face of reality, that can be harsh. For others it's just a spark that sometimes can be built into a fire and sometimes the spark fades out. Read this book and follow these three characters through devastation, desire, the harshness of reality and all their emotions. Find out what becomes of each of them. Will they all find THE FIRE INSIDE?
I received a complimentary copy of this book from the author, Michelle Bellon and PUYB for my unbiased review. No other compensation took place.
This book is a definite

4

Star book.

Tour Schedule
———-
Monday, February 15
– Interview at
Examiner
———-

LINKS
PUYB
CLIP ART
GOODREADS REVIEW
AMAZON REVIEW