THE AVERAGE GIRL
A Romantic Comedy
by
Angelina Goode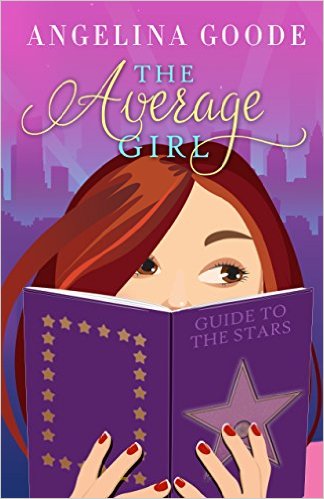 ABOUT THE BOOK
(from PUYB)
The perfect book to cozy up with!
But when Olivia accidentally meets the super-famous Alexander Young at the grocery store, her world is flipped upside-down. She can't possibly resist those charming eyes and sexy arms. As their romance blossoms, Olivia learns she may not know as much as she thought she did about celebrities and their ways.
Then Olivia's most important and loyal client requests to meet Alexander. Suddenly, Olivia is forced to choose between her love and her business.
Will Olivia be able to keep her booming business a secret from her soon-to-be boyfriend? Will her clients still trust her if she is no longer the average girl?
Paperback: 228 pages
Publisher: Beach Blanket Publishing (June 26, 2015)
Language: English
ISBN-10: 0996176918
ISBN-13: 978-0996176910

THE AUTHOR
Angelina Goode began writing as a teenager. Though her first works were poems about love-struck teenagers, she grew her craft while earning her degree in Journalism and Creative Writing. A former grade school teacher that loved teaching children to write, she enjoys finding creative ways to present everyday events. Now she primarily writes light-hearted contemporary women's fiction. She lives in Los Angeles where she enjoys the occasional celebrity sighting and year-round sun.

REVIEW
The Average Girl wasn't an average read. The book is easy to get into within just a few pages. The author gives you romance webbed with a mysterious business and you have a page turner that you can't put down. You, the reader is introduced to Olivia who is very easy to like. She is funny, cute and thinks about others.. The lives of celebrities are delved into by a mysterious business model that Olivia has created. The author developed Olivia's character to be the average girl. She takes a meeting with a celebrity and finds a job that is helping others. I found this book to be lots of fun to read. Some of the events you can foresee happening but that just makes you want to read more. You as the reader find yourself getting wrapped up in the celebrities. You try to figure out who they could represent in real life. Does helping others make Olivia become a stronger person? Grab a copy and see for yourself. Go ahead and meet some of the celebrities and follow Olivia through her everyday life.
I received a complimentary copy of the book from the author, Angelina Goode and Pump Up Your Book for my unbiased review. No other compensation took place.
I would give this book 4 STARS.

LINKS
PUMP UP YOUR BOOK
AMAZON BUY PAGE
AUTHOR'S WEB SITE
CLIP ART
GOODREADS REVIEW
AMAZON REVIEW
———-
———-
———-