4 STARS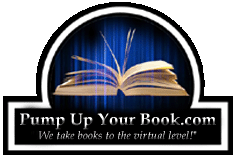 THE COLOR OF OUR SKY
A Novel Set In India
by
Amiti Trasi
SUMMARY
(FROM AMAZON)
BOOK DESCRIPTION : A sweeping, emotional journey of two childhood friends—one struggling to survive the human slave trade and the other on a mission to save her—two girls whose lives converge only to change one fateful night in 1993.
India, 1986: Mukta, a ten-year-old girl from the lower caste Yellamma cult of temple prostitutes has come of age to fulfill her destiny of becoming a temple prostitute. In an attempt to escape this legacy that binds her, Mukta is transported to a foster family in Bombay. There she discovers a friend in the high spirited eight-year-old Tara, the tomboyish daughter of the family, who helps her recover from the wounds of her past. Tara introduces Mukta to a different world—ice cream and sweets, poems and stories, and a friendship the likes of which she has never experienced before. In 1993, Mukta is kidnapped from Tara's room.
Eleven years later, Tara who blames herself for what happened, embarks on an emotional journey to search for the kidnapped Mukta only to uncover long buried secrets in her own family.
Moving from a remote village in India to the bustling metropolis of Bombay, to Los Angeles and back again, amidst the brutal world of human trafficking, this is a heartbreaking and beautiful portrait of an unlikely friendship—a s
Biography
REVIEW
A sweeping, emotional journey of two childhood friends—one struggling to survive the human slave trade and the other on a mission to save her—two girls whose lives converge only to change one fateful night in 1993.

India, 1986: Mukta, a ten-year-old girl from the lower caste Yellamma cult of temple prostitutes has come of age to fulfill her destiny of becoming a temple prostitute. In an attempt to escape this legacy that binds her, Mukta is transported to a foster family in Bombay. There she discovers a friend in the high spirited eight-year-old Tara, the tomboyish daughter of the family, who helps her recover from the wounds of her past. Tara introduces Mukta to a different world—ice cream and sweets, poems and stories, and a friendship the likes of which she has never experienced before. In 1993, Mukta is kidnapped from Tara's room.

Eleven years later, Tara who blames herself for what happened, embarks on an emotional journey to search for the kidnapped Mukta only to uncover long buried secrets in her own family.

Moving from a remote village in India to the bustling metropolis of Bombay, to Los Angeles and back again, amidst the brutal world of human trafficking, this is a heartbreaking and beautiful portrait of an unlikely friendship—a story of love, betrayal, and redemption—which ultimately withstands the true test of time.

I was given a complimentary copy of THE COLOR OF OUR SKY from the author, Amiti Trasi and Pump Up Your Book Virtual Tours for my view of the book.

I would give this book 4 STARS.