TOURING JUNE 1 THROUGH 26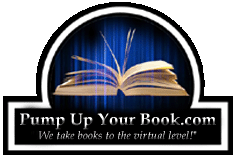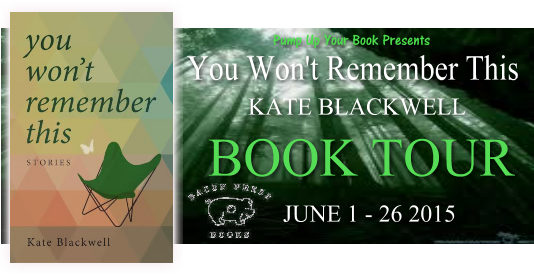 5 STARS
The twelve stories in Kate Blackwell's debut collection illuminate the lives of men and women who appear as unremarkable as your next-door-neighbor until their lives explode quietly on the page. Her wry, often darkly funny voice describes the repressed underside of a range of middle-class characters living in the South. Blackwell's focus is elemental—on marriage, birth, death, and the entanglements of love at all ages—but her gift is to shine a light on these universal situations with such lucidity, it is as if one has never seen them before.
In "My First Wedding," a twelve-year-old girl attends her cousin's Deep South wedding, where she discovers both mystery and disillusionment and, in the end, finds she's not immune to her family's myth of romantic love. In "Heartbeatland," when a young woman's husband dies suddenly, she refuses to sell his Jeep to an importuning gay neighbor. The more she clings to the Jeep—and to the memory of her beloved David—the more he becomes someone she doesn't recognize. In "Queen of the May," a former belle looks for ways to assuage her loneliness in her large new house in the empty Carolina sandhills.
For More Information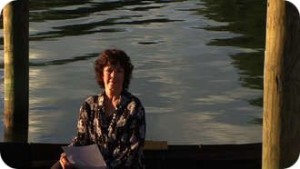 THE AUTHOR
:::::::KATE BLACKWELL worked as a journalist and editor before turning full-time to fiction. Her first collection,
YOU WON'T REMEMBER THIS
, was published in hardback in 2007 by Southern Methodist University Press. Her stories have appeared in numerous journals, including
Agni, Prairie Schooner, New Letters, Carve, The Literary Review, The Greensboro Review, Sojourner
, and
So To Speak
. She lives in Washington, DC.
WEBSITE
FACEBOOK
GOODREADS
CONTACT KATE
TOUR DATES
REVIEW
The author's debut collection of Southern storytelling in 12 stories. In "My First Wedding" narrator unnamed recalls the first look at the wedding of Southern bride hood. This was when August, her cousin married a Yankee. Ann and David go to live in North Carolina in "Heartbeatland". They are known as "the Schoolmaster" and "Princess Annabel". One of the disturbing 5 page stories is "Pepper Hunt". A story about a divorced man and his daughter having lunch. There is one uniting theme in these 12 short stories and that is how ritual allows both distance between people and also allows them to live together. This group of stories was written by a very talented author and should make fans of Southern short stories very interested and entertained. I would recommend this collection of Ms. Blackwell's stories to anyone who loves southern storytelling, elegance and entertainment along with so much more. This is one of those books that you want to keep on your shelf to read and re-read. To enjoy over and over.
I was given a complimentary copy of YOU WON'T REMEMBER THIS from the author, Kate Blackwell and Pump Up Your Book Virtual Tours for my view of the book.
I would give this book 5 STARS.
LINKS
BOOKS REVIEWS ETC
AMAZON BUY PAGE
amazon review