5 STARS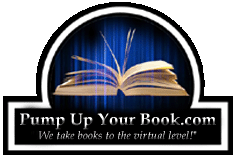 PROUDLY PRESENTS
{YA Fantasy} The Jack of Souls Blog Tour
THE JACK OF SOULS
A ROGUE AND KNIGHT
EPIC FANTASY SERIES
The Unseen Moon Series
Book One
by
Stephen C. Merlino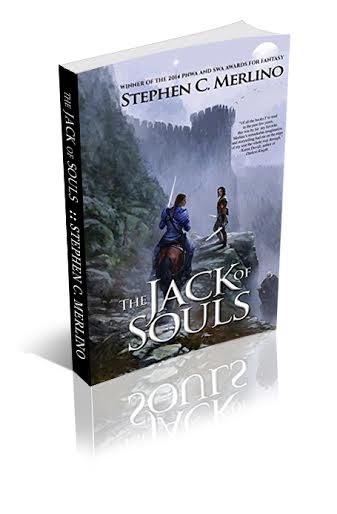 Title: The Jack of Souls
Author: Stephen C. Merlino
Publisher: Tortoise Rampant Books
Pages: 352
Genre: YA Fantasy
Format: Paperback/Hardcover/Kindle
NEW ROGUE & KNIGHT EPIC FANTASY SERIES BEGINS
A Harric, an outcast rogue, must break a curse on his fate or die by his nineteenth birthday. As the day approaches, nightmares from the spirit world stalk him and tear at his sanity; sorcery eats at his soul. To survive, he'll need more than his usual tricks. He'll need help—and a lot of it—but on the kingdom's lawless frontier, his only allies are other outcasts.
One of these outcasts is Caris, a mysterious, horse-whispering runaway, intent upon becoming the Queen's first female knight. The other is Sir Willard—ex-immortal, ex-champion, now addicted to pain-killing herbs and banished from the court.
With their help, Harric might keep his curse at bay. But for how long?
And both companions bring perils and secrets of their own: Caris bears the scars of a troubled past that still hunts her; Willard is at war with the Old Ones, an order of insane immortal knights who once enslaved the kingdom. The Old Ones have returned to murder Willard and seize the throne from his queen. Willard is on the run and on one final, desperate quest for his queen.
Together, Harric and his companions must overcome fanatical armies, murderous sorcerers, and powerful supernatural foes.
Alone, Harric must face the temptation of a forbidden magic that could break his curse, but cost him the only woman he's ever loved.
* * * A tale of magic, mischief, and the triumph of tricksters. * * *
MULTIPLE AWARD-WINNING FANTASY NOVEL
In 2014,
The Jack of Souls
won the prestigious Pacific Northwest Writers Association award for fantasy. It also won the Southwest Writers annual award for fantasy.
TESTIMONIALS
"Of all the books I've read in the past couple of years,
The Jack of Souls
is by far my favorite. Merlino's remarkable imagination and storytelling skills had me on the edge of my seat the whole way through. I want to read the next book NOW!"
—Karen Duvall, author of
Darkest Knight
, and
Demon Fare.
* * *
"An epic ride, a magical world, and fantastic characters that grab your imagination and won't let go...
The Jack of Souls
has it all."
—Corinne O'Flynn, author of
The Expatriates.
* * *
"A rich and rewarding new fantasy mythos!" —Rob May, author of
Dragon Killer
and
Roll the Bones.
Stephen is the 2014 PNWA winner for Fantasy.
He is also the 2014 SWW winner for Fantasy.
His novel,
The Jack of Souls
is in its fourth month in the top ten on Amazon's
Children's Fantasy Sword & Sorcery Best Seller
list, and among the top three in
Coming-of-Age
.
About the Author
Stephen Merlino lives in Seattle, WA, where he writes, plays and teaches English. He lives with the world's most desirable woman, two fabulous children, and three attack chickens. Stephen grew up in Seattle, where the near constant rain drove him indoors eight months of the year, so he read a lot. It's a good reading climate. One winter he read The Lord of the Rings, and fell in love with fantasy. He spent the beautiful summers out of doors on Puget Sound, building worlds in the sand, fighting orcs & wizards with driftwood swords, & dreaming up fantasies with friends. At the University of Washington, he fell in love with Chaucer & Shakespeare & all things English. Sadly, the closest he got to England was The Unicorn Pub on University Way, and that was run by a Scot named Angus. Nevertheless, Stephen sampled weird ales there, devoured Angus's steak & kidney pie (with real offal!) and later backpacked Britain. In England he discovered a magnificent retrospective of Henry VIII's body development--from childhood to old age--captured in a dozen suits of armor. Each suit was a 3D steel snapshot of his exact body shape at a specific moment in time. His Majesty was glorious when young, but as an old man he was not only corpulent, but he seemed to have developed either elephantiasis or an unhealthy infatuation with his codpiece. Stratford-upon-Avon inspired Stephen to study Shakespeare at the Univserity of Reading, England. He now teaches Shakespeare, and, by following The Bard's example of plot thievery, built one of the subplots of
A Midsummer Night's Dream
into
The Jack of Souls
. It's one of his favorite parts of the story. * * * @StephenMerlino stephenmerlino.com
Facebook
: Stephen Merlino YouTube: https://www.youtube.com/channel/UCcclLHJaNFQkTPVmnHhwrXQ
REVIEW
Harric living his last day knows the curse on his family will be his undoing. His upcoming death starts to give him nightmares. As an outcast and rogue he has no intention of giving in. He knows he will live on, but how?
His allies are outcasts too. A horse-whispering runaway, Caris is planning on becoming one of the Queens female knights. She feels that she must help Harric to live on. As far as men, she is much stronger and bigger than most men. She is very shy, being comfortable only around her horses. Sir Willard, once immortal and a champion had quit. He is now addicted to pain killing herbs. Harric with their help, plan to keep from dying from the curse.
Everyone has their own secrets, Caris is haunted, Willard wars with the Old Ones, immortal and mad knights. Their intention is to seize the throne from the queen and Willard is desparate to save her. Harric is faced with magic and he knows that could break his curse and yet forbidden. He must stay focused and not let temptation bring him to danger and possible death.
If you enjoy epic fantasy, magic, and a a combination of a little bit of things that go bump in the night, you will have to put this in your library
I was given a complimentary copy of THE JACK OF SOULS from the author, Stephen C. Merlino and Pump Up Your Book Publicity Tours for my view of the book.
I would give this book 5 STARS.
LINKS
AMAZON BUY PAGE
BOOKS REVIEWS ETC
AMAZON REVIEW