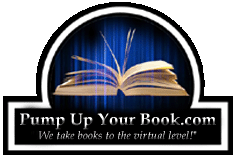 PROUDLY PRESENTS
5 STARS
THE ADVENTURES OF BLUE OCEAN BOB
A Challenging Job
by
Brooks Olbrys
illustrated
by
Join Blue Ocean Bob On His Journey To
Protect All Life In The Sea of Kerchoo
Join Blue Ocean Bob on his journey to protect all life in the Sea of Kerchoo
Blue Ocean Bob loves the sea and wants to dedicate his life to protecting it. He begins a new job as assistant to Mary Marine, the Island of Roses's leading marine biologist, and with his hummingbird guardian, Xena, by his side, works hard to carry out his duties to the sea creatures both on and off the shore.
When the challenges mount, Bob seeks advice from Doc the turtle, Earl the clam, and Wallace the walrus, who each help him to develop the positive attitude he needs to succeed.
The Adventures of Blue Ocean Bob: A Challenging Job
is the second installment in this colorful and inspiring early chapter book series that provides young readers with an introduction to timeless principles of achievement.
Product Details
AUTHOR
A graduate of Stanford University, the Fletcher School of Law and Diplomacy at Tufts, and the University of California at Berkeley School of Law,
Brooks Olbrys
is the founder of Children's Success Unlimited and a managing director at investment bank Ion Partners. He lives with his wife and son in New York City. From a young age,
Kevin Keele
has enjoyed creating artwork in many forms: drawing, oil painting, digital painting, even stained glass. His work has been featured in numerous picture books, magazines, board games, and video games. Though he lives far from any coastline, he has always been fascinated by the ocean and enjoys illustrating its various creatures. Kevin is currently an artist for Disney Interactive Studios. He lives in Utah with his wife and two sons. They are the caretakers of one cat, three chickens, and thousands of Italian honeybees.
This is a wonderful little children's book about the ocean and animals. It is written in rhyme which engages a child's interest from page one. My nephew didn't want to put the book down after the first chapter. He just didn't want to let it go. We decided to break it down into so many chapters a night. That worked great.
Blue Ocean Bob is a young boy who has a job safeguarding the ocean. Each chapter he holds a different job.
Chapter 1: He helps Kodi, a baby seal learn to eat and swim.
Chapter 2: He has some garbage to clean up but his net gets tangled and lands on a pelican.
The reason it landed on the pelican was why Xena and Bob went to Earl, the old clam. He teaches them why it happened.
Chapter 3: Storm brewing and Bob must let the dolphins, whales and porpoises that it's coming. He doesn't know how to do it. He goes to Doc the turtle who gives him some advice on how to do it. The little book teaches lessons in it too. The reader learns that dolphins use an echo location to communicate. A great lesson is that when everyone works together the message gets passed along to everyone.
Chapter4: The weather had calmed down. Bob was having one of those bad days that we all have once in a while. He sees Wallace the walrus who asked him why he was so sad. Another lesson was given from Wallace. Count your blessings big or small and don't give up. Stop and think about things that you are grateful for.
The last chapter is about a stingray that is stuck and it's Bob's job to free him. bob has never gone diving deep and is scared. But he hangs in there and turns to Earl who helps him figure out what to do. You'll have to read the book to find out if Bob was really the right person for these jobs. Did Bob need everyone's help ?
The pictures are very good and go right along with the story. They are bright and interesting. Children, even though they may not realize it will be learning some very important lessons throughout reading this wonderful book.
I was given a complimentary copy of THE ADVENTURES OF BLUE OCEAN BOB from the author, Brooks Olbrys and Pump Up Your Book Virtual Tours for my view of the book
I would give this book 5 STARS.