5 SOLID STARS
When evil arrived, all of
VIRTUAL BOOK PUBLICITY TOURS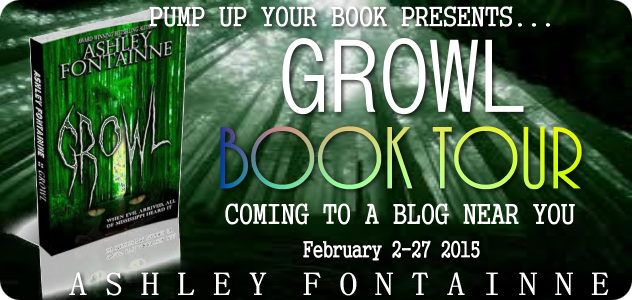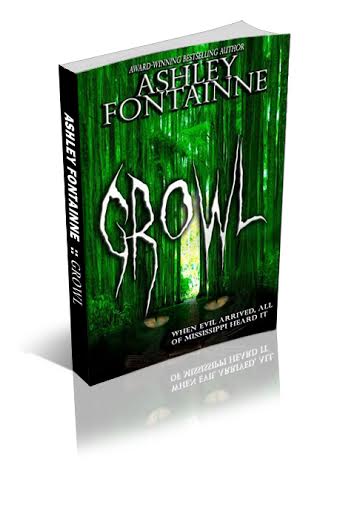 AUTHOR
Award Winning Best Selling Author
Award-winning and International bestselling author Ashley Fontainne is an avid reader of mostly the classics. Ashley became a fan of the written word in her youth, starting with the Nancy Drew mystery series. Stories that immerse the reader deep into the human psyche and the monsters that lurk within us are her favorite reads.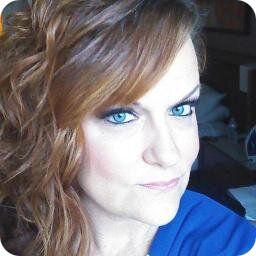 Her muse for penning the Eviscerating the Snake series was
The Count of Monte Cristo
by Alexandre Dumas. Ashley's love for this book is what sparked her desire to write her debut novel, Accountable to None, the first book in the trilogy. With a modern setting to the tale, Ashley delves into just what lengths a person is willing to go when they seek personal justice for heinous acts perpetrated upon them. The second novel in the series, Zero Balance focuses on the cost and reciprocal cycle that obtaining revenge has on the seeker. For once the cycle starts, where does it end? How far will the tendrils of revenge expand? Adjusting Journal Entries answered that question: far and wide.
Her short thriller entitled
Number Seventy-Five
, touches upon the sometimes dangerous world of online dating.
Number Seventy-Five
took home the BRONZE medal in fiction/suspense at the 2013 Readers' Favorite International Book Awards contest and is currently in production for a feature film.
Her paranormal thriller entitled
The Lie
, won the GOLD medal in the 2013 Illumination Book Awards for fiction/suspense and is also in production for a feature film.
The suspenseful mystery
Empty Shell
, released September 29, 2014. Ashley then delves into the paranormal with a Southern Gothic horror/suspense novel,
Growl
, scheduled for release in the Spring of 2015. Plus, she will be teaming up with Lillian Hansen (Ashley calls her Mom!) to pen a three-part murder mystery/suspense series entitled The Magnolia Series. The first book,
Blood Ties
, is due out the Summer of 2015.
Ashley also hosts The WriteStuff, a popular BlogTalk Radio show, each Friday night at 10 p.m. CST.
For More Information
The minute I saw the cover and the title, I was ready for this one. The cover is so intense, it's like it's speaking to you. The dirty, muddy water of the swamp is dripping from the title of t he book. The minute I started reading, I couldn't stop. This was a book that puts you in its grasp and won't let go. Who or what was S.I.N? There was a cheerleader who rather overdid her sexiness. Love was part of growing up and she and her friends gave and received freely. Normal teenagers who did the usual things. Worked, studied a little, played a lot and oh, yes, fell in love. The cheerleader only had one boyfriend all her life and their plan was to leave the little town they grew up in, and now with what is happening, will she even have him? If she does, will she leave her hometown? Was it to be? This all started as a nine year old who had no idea what would happen to her in the near future. Ms. Fontainne wrote an interesting and rather terrifying book. You could almost feel the nine
year
old's terror as she was in bed, all alone, facing the monster with only her cat, Tinker, to help save her. This all took place in a small town called Junction City, Mississippi. This wasn't a dream, this was real. It was really happening to this little nine year old and it will grow as she grows. As the reader turns the pages, you have your thoughts about what is going on but Ms. Fontainne really surprises you towards the end. The author bases the story on Native American tokens, beliefs and animal guardians. She also adds mystery with some religion and of course, the paranormal. A mixture that leaves the reader wanting more.
This is a story for everyone, not just S.I.N.
I RECEIVED A COMPLIMENTARY COPY OF "GROWL" FROM THE AUTHOR, ASHLEY FONTAINNE AND PUMP UP YOUR BOOK FOR MY VIEW OF THE BOOK.

I WOULD GIVE THIS BOOK 5 SOLID STARS.
Title: Growl
Author: Ashley Fontainne
Publisher: RMSW Press
Pages: 315
Genre: Gothic Horror/Suspense
Format: Paperback/Kindle
My name is Sheryl Ilene Newcomb. And yes, my initials are S.I.N. A funny little piece of whimsical humor my parents found amusing when I arrived.
Then, it turned out to be true. Looking back with wiser eyes now, my family and I concluded that the events leading up to my transformation started the summer I turned nine. But the day we realized there was a problem, and no turning back, was a week before I started my senior year at Junction City High. The day the fangs and claws appeared and the monster inside of me emerged.
When mutilated corpses appeared near a pile of brush down by Caney Creek, everything changed. Because evil woke up and growled, its ominous rumblings heard by every living thing in Locasia County, Mississippi.
For More Information
Growl is available at Amazon.
Watch the book trailer at YouTube.
Discuss this book at PUYB Virtual Book Club at Goodreads.
LINKS
TOUR SCHEDULE