Pump Up Your Book is pleased to bring you
Debra Mares, IT'S THIS MONKEY'S BUSINESS
Virtual Book Tour
Nov. 3 - 28
Pump Up Your Book is pleased to bring you Debra Mares' IT'S THIS MONKEY'S BUSINESS virtual book tour November 3 – 28! - See more at: http://www.pumpupyourbook.com/2014/10/19/pump-up-your-book-presents-its-this-monkeys-business-virtual-book-publicity-tour/#sthash.1i4bYLMP.dpuf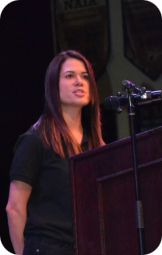 Debra is the granddaughter of a Mexican migrant farm worker and factory seamstress, was born and raised in Los Angeles, was the first to graduate college in my family, and grew up dancing Ballet Folklorico and Salsa. Her own family story includes struggles with immigration, domestic violence, mental health, substance abuse and teen pregnancy, which she addresses in her novels. She followed a calling at 11 years old to be an attorney and voice for women, and appreciates international travel and culture. Her life's mission is to break the cycle of victimization and domestic violence.
Debra is also the co-founding Executive Director of
Women Wonder Writers
, a 501(c)(3) nonprofit organization implementing creative intervention and mentoring programs for at-risk youth. In 2012, Debra self-published Volume 1 of her debut legal thriller series,
The Mamacita Murders
featuring Gaby Ruiz, a sex crimes prosecutor haunted by her mother's death at the hands of an abusive boyfriend. In 2013, Debra released her second crime novel,
The Suburban Seduccion
, featuring "The White Picket Fence" killer Lloyd Gil, who unleashes his neonatal domestic violence-related trauma on young women around his neighborhood.
Pump Up Your Book is pleased to bring you Debra Mares' IT'S THIS MONKEY'S BUSINESS virtual book tour November 3 – 28! - See more at: http://www.pumpupyourbook.com/2014/10/19/pump-up-your-book-presents-its-this-monkeys-business-virtual-book-publicity-tour/#sthash.1i4bYLMP.dpuf