The L

egend of the Gamesmen
J

o Sparkes will be returning July 24 – August 22 with her fantasy, The Agben School!
Agben had stood for a thousand years. A mysterious school housing more than students, it was the seat of the powerful Women of Agben, and the center for harnessing the potency of herbs. Few knew all that transpired within the walls.
And now Marra stood at its gate.
Friends and support stripped from her, the fragile life she'd built for herself now lay in tatters. And the source of this evil hunted her like a deer culled from the herd.
The gateway before her was her only hope.
For as the city itself crumbled, all depended not on a prince trying to save his people, nor the valiant men who'd brought them this far.
Everything depended on finding a magic powder in the vaults of Agben itself.
Everything depended on
her
.
Title: The Agben School
Author: Jo Sparkes
Publisher: Oscar Press
Pages: 384
Genre: Fantasy
Format: Paperback
Marra found the island had many strange customs. Most were really nice. As the Trafalcon docked, fresh flowers made into necklaces were put over their heads and cold drinks put into their hands
Marra was the Britta's, Potions Maker to Drail and the Hand of Victory. She started as an apprentice little less than a years ago at age 15. After Mistress Britta died, Marra and her brother were left with no skills and few morals. Drail, had rescued Marra. Marra performed many potions to help the ones in need.
Marra had spent most of her life in the desert, so having so much water was such a lavish thing to have. There were sandy beaches, with the seas lashing cool water at your toes.
There were taverns right on the water . It made Mara feel so wonderful, eating with the beautiful water all around her. Positively rich.
A very good fantasy book with such rich and beautiful descriptions of the characters and the scenery. Enter into a lovely fantasy world but don't forget every fantasy has its flaws.
I was given a complimentary copy of this book from the author, Jo Sparkes and Pump Up Your Book Virtual Tours for my view of the book, No other compensation took place.
I would give this book 4 STARS.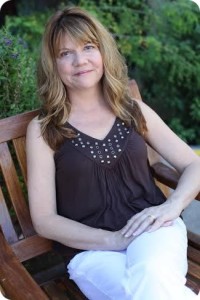 A well-known Century City Producer once said that Jo Sparkes "…writes some of the best dialogue I've read." Her body of work includes scripts for Children's live-action and animated television programs, a direct to video Children's DVD, commercial work for corporate clients. She won the 2012 Kay Snow award for her screenplay, Frank Retrieval.
She's written numerous articles for internet sites. As a member of the Pro Football Writer's Association, she was a contributing writer for the Arizona Sports Fans Network, where she was known for her humorous articles, player interviews and game coverage. Jo was unofficially the first to interview Emmitt Smith when he arrived in Arizona to play for the Cardinals.
She served as an adjunct teacher at the Film School at Scottsdale Community College, and wrote "Feedback How to Give It How to Get It" for writers, actors, and other artists.
Her latest book is the fantasy, The Agben School.

For More Information
http://www.pumpupyourbook.com/2014/06/25/fantasy-the-agben-school-blog-tour-sign-up/
http://birrelixir.com
http://www.amazon.com/review/R3EADQ2UYUT87H/ref=cm_cr_pr_perm?ie=UTF8&ASIN=0985331860
https://www.goodreads.com/review/show/1009198834