THE SYMBIOTIC SECTION
by
Tina Louise Brotz
Published August 14th 2013
by
Outskirts Press
Contemporary Women's Fiction
OVERVIEW
(from Goodreads)
The edgy streets of Chicago provide the backdrop for a riveting tale that seamlessly blends danger and passion with the high-powered corporate world and the seedier side of the city. Fiercely independent and ultra-sophisticated Michelle Pierson has made a name for herself as a highly successful entrepreneur. Still gorgeous and in her early thirties, she has achieved it all, but at what cost? Realizing that she is now at a crossroads in her life, she tries to cope with lingering feelings she still has for her sexy ex-husband, Michael Dickerson, head of the largest advertising agency in the city. He has never been able to handle her rising star, and Michelle soon discovers that his head is elsewhere as he negotiates the largest deal of his life while trying to bed every available female in his path. When Travis, the biracial son she once abandoned, experiences an unfortunate turn of events, Michelle is forced to take matters into her own hands to find out who or what is actually responsible. The situation escalates as she weaves through a tangle of betrayal and deceit. The trail leads to someone she knows, someone consumed by revenge. Her quest to uncover the truth takes her to the underbelly of the city, the Symbiotic Section, where she is forced to face a worthy adversary in a final showdown that not only threatens the very foundation of her family but will change her life forever. Will Michelle finally be able to secure a future filled with the promise of love, despite the ever-present danger she has willingly placed herself in for her son's sake? Find out in The Symbiotic Section, a story of greed, corruption, truth, and sensuality.
REVIEW
The corporate world takes from people and doesn't give back. One minute you have a job, the next you're in the unemployment line. Lies and underhanded ways of dealing with day to day situations. Personal greed takes place before family.
Michele had left her son years before, she has become important to him. Why? He has been targeted in a evil game of revenge. The past always comes back to seek revenge. The source of where the evil comes from doesn't shock. When the past rears its angry head, people and situations change and it can become very dangerous. How many victims will it take to satisfy the greed?
The author, Ms. Brotz is quite straight forward as she leads the reader through the dark, evil desires of those that hold that power. She has described her characters with over the top descriptions, showing how exaggerated their deceitful lives are. She shows how there is no stopping these corporate demons from getting whatever they want.
Where is the knight in shining armor and his white steed? Don't count on him to change these characters that are so egotistical, unmoral and downright sick. Just when you think all is lost, Ms. Brotz brings in the character, Michelle a strong, determined woman who bravely seeks answers to who is threatening her son and why. She will do anything to protect Travis. She may not be the knight in shining armor but she fears not to travel the web of deceit that been woven. This book is definitely very intense reading. You see a lifestyle that you may not have known existed. There is this curtain of calm and control that covers the dark, greedy,
and powerful world of corporate sin. This book was written with a combination of mystery, suspense and a little romance. The author has you on the edge of your seat barely before you get the cover opened. The details of the characters are so good, that you think you may actually know them or maybe don't want to know them.
I would give this book 3 CHECKS.
I was given a complimentary copy of THE SYMBIOTIC SECTION from the author, Tina Louise Brotz for my uncompensated opinion.
AUTHOR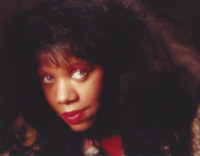 A proud Chicago native, Tina Louise Brotz has enjoyed a diverse career running the gamut from an assistant in a bank marketing firm to a homeowner association coordinator. Blessed with a quirky sense of humor, her unpredictable plots are derived from her multifaceted career experiences and worldwide travels, which allow her to do what she does best-storytelling. She has resided in the Phoenix area since 1994 and relishes every day in the Valley of the Sun with her husband and their two adopted children.
LINKS
http://bemiown.blogspot.com
https://www.goodr
eads.com/book/show/18387667-the-symbiotic-section?from_search=true
http://www.shelfari.com/books/36850442/The-Symbiotic-Section/readers-reviews
http://www.amazon.com/Symbiotic-Section-Tina-Louise-Brotz/dp/1478705302
www.outskirtspress.com/symbioticsection