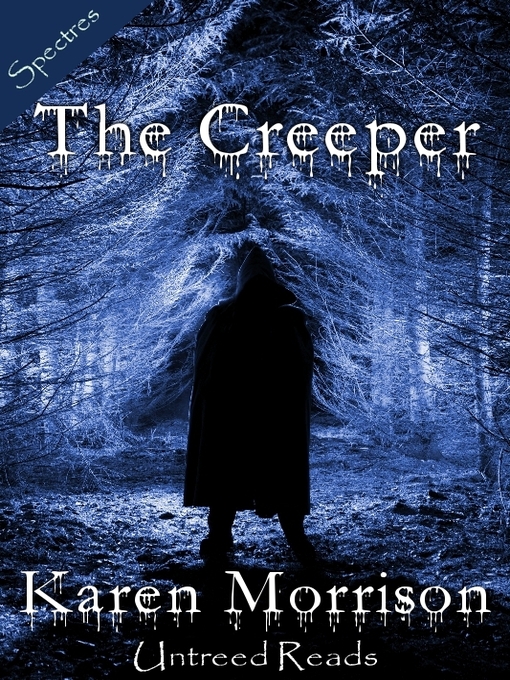 BLURB:
A cheerleader is pestered by an amorous vampire who claims that he is Alexei Nikolaevich, the rightful tsar of Russia, and that she is his long lost love, reincarnated.
He's gorgeous, he's royalty, he's a vampire and he has an exotic European accent. She's a lesbian, she thinks his story is fishy and she wishes he would go away.
Too bad vampires are immune to Mace.
EXCERPT:
So that's how I happened to be carrying a can of Mace on Tuesday night after cheerleading practice when a couple guys jumped me. I was sitting with Britney and Ashley on the grass in front of the school, waiting for Britney's mom to drive us home. She didn't get off work until seven, so we were killing time. A rusty pickup truck pulled up beside us. A pair of grotty-looking guys in baseball caps jumped out of the truck and ran at me. I leapt to my feet, pulled the Mace out of my purse and let 'em have it.
What a brilliant invention. One moment the guys were all scary, and the next moment they were kneeling on the ground with their eyes closed, wheezing. We all shouted at once, and I don't remember what anybody said. It amounted to a bunch of excited yipping.
Alexei appeared. "We must get you out of here quickly before more arrive," he said in my ear.
I whirled around and sprayed him with Mace too.
He ignored it, except to wipe his face with his sleeve, and tried to drag me away with an arm around my waist. I wasn't going to let him pull that stunt again if I could help it. Not without my friends noticing what was going on, at any rate. I grabbed onto Britney with one hand and Ashley with the other. Their heads turned in unison. Ashley stared at me, and Britney stared at Alexei. Hah. I'd found the limit of Alexei's ability to make people ignore him.
Britney's mom's car came around the corner. "There's our ride. We have to go," I said to Alexei.
He released me after a couple long seconds. "Be careful."
I scurried towards the car with my friends in tow.
Ashley pointed back at the two Maced guys. "Who are they?"
"No clue." I tugged on Britney's arm to try to make her move faster.
Britney kept looking over her shoulder and stumbled. "You know that foreign guy? Who is he? He's hot."
"He told me he's the tsar of Russia."
"He looks so yummy in those jeans. I don't care if he's the tsar of Russia or Napoleon. You've got to introduce me."
"Not now." I opened the car door and dove into the back seat.
Britney's mom watched us in the rear view mirror to make sure we buckled up. "How was practice?"
We all said, "Fine," in unison.
REVIEW:
This was a great short story for teens and the young at heart. Karen Morrison wove a web that is humorous and full of suspense in the first few pages. You'll be smiling by the end.The main character was described quite well. The ending came as a big surprise which will hook you on Karen Morrison's books. This story is of reincarnation of Alexi Nikolaevich, the rightful tsar of Russia turned vampire and cheerleader who supposedly is his long lost love. Did this teenage cheerleader not have a name? Kind of odd, unless I missed it. It is a rather humorous story but I wish it had been a little longer. I'd recommend this short story to anyone. You don't have to be a YA to read this. Adults enjoy these kind of books too. So pick up a copy of this book and have some good clean fun. Enjoy it and enjoy yourself. The book is well worth it.
I give this book 4.5 STARS.
I received a complimentary copy of this book, THE CREEPER by Karen Morrison from Untreed Reads for this unbiased review.
http://bemiown.blogspot.com
http://www.goodreads.com/reviews/list