In Albuquerque,Abandoned
A Mystery Novel
Book 7
by
Tower Lowe
Leon wants to rescue a baby abandoned in a dumpster in Albuquerque, New Mexico. His brother, Booth, is killed before Leon has a chance to get the baby. Did Leon kill his brother in order to save the baby? Is there a baby?
Cinnamon and Burro unravel a closely woven secret, beguile a neurotic police officer, and assist a man with schizophrenia badly in need of treatment. All the while, Burro uses his visions to search for the baby, the killer, and the long lost Momma, who appears and then disappears from view. (from back of book)
AMAZON BUY LINK
Product Details
Series: Cinnamon/Burro New Mexico Mysteries
Paperback: 286 pages
Publisher: CreateSpace Independent Publishing Platform; 7 edition (September 30, 2016)
Language: English
ISBN-10: 1539327388
ISBN-13: 978-1539327387
AUTHOR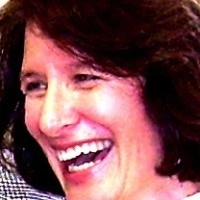 Tower Lowe (aka Donna Tower Pecherer) is published in Alfred Hitchcock Mystery Magazine and is the author of mystery novellas and a full-length novel featuring Cinnamon and Burro. She lives in New Mexico. The search for Momma in this series reflects the author's real life story because her own mother died when she was 13, and so she "searched" for her mother most of her life. Tower Lowe was a real person and Donna Tower Pecherer was named for her. Tower suffered from epilepsy, and died as a result of burns suffered during an epileptic seizure. All the stories include individuals with disabilities, including Burro, who partners with Cinnamon to solve crimes.
MY THOUGHTS
Donna Tower Pecherer who writes under Tower Lowe has penned 6 novels featuring Cinnamon and Burro, mystery novellas and has been published in the Alfred Hitchcock Mystery Magazine. What a lot of accomplishments. The series of Cinnamon and Burro each take place in a different city in New Mexico. The author gives the reader an entertaining read while keeping them on the edge of their chair. This is one of those books you can't put down. This book is based on the author's actual life in the search for Momma. Why was she searching for Momma,? I'll leave that to you when you read it. The characters and places give the reader the feeling you are in New Mexico. Such vivid details that you can feel and see what is going on. This is a suspenseful mystery. A baby found in a dumpster. Who abandoned this little innocent child? Leon wants to save the baby but his brother, Booth is killed. Who killed Booth? Perhaps Leon trying to save the baby?Burro has visions and is using them to try and find the baby, that is, if there is one. There is a web that needs to be unwound and Cinnamon and Burro are hard at it. They're not only searching for a baby but a killer and the main search of the book, Momma. The author gives so much in her storytelling and descriptions. She has the right setting for her mysteries, New Mexico just has that perfect air about it. Don't let this book and the others of the series pass you by. You will fall in love with New Mexico, Cinnamon and Burro. I have to read this whole set of this series. When I get to the end of a book and I end up wanting more then I know, for me, this is a good book.
I received this book from the author, Tower Lowe and voluntarily decided to review it
I would give this book 5 STARS.
GOODREADS REVIEW
AMAZON REVIEW