DINNER CONVERSATIONS
by Jason Reid
PROUDLY BROUGHT TO YOU
BY PUMP UP YOUR BOOK
VIRTUAL BOOK TOUR PROMOTIONS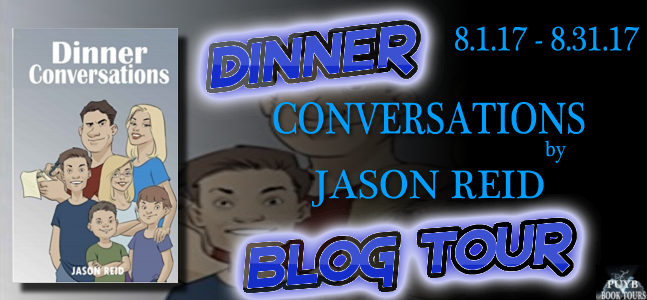 Inside the Book
Title: DINNER CONVERSATIONS
Author: Jason Reid
Publisher: Createspace/Reid Group
Pages: 348
Genre: Humor / Family / Parenting
BOOK BLURB:
"You are going to LAUGH! You are going to then wonder if these conversations actually happened. You are going to wonder what kind of guy would actually say these things to his family."
The answer is simple—yes, these conversations did actually happen. They occurred over a period of roughly 5 years, mainly at my dinner table. I took them verbatim and posted them on Facebook so that all my friends could get a good laugh.
I must be honest with you, some of you will are going to laugh and say things like "…that sounds like something I would say or want to say" others are going to think that I am a horrible parent. I am ok with either thought process.
What I hope is that after laughing, scratching your head and wondering what is wrong with Jay Reid, you realize that you need to create more of your own Dinner Conversations.
Please join me @ www.Facebook.com/DinnerConversations to read more and post your own."
ORDER YOUR COPY:
______________________
Meet the Author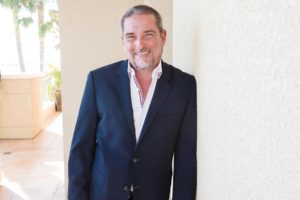 Jason Reid is an entrepreneur by trade and a dad by passion. He currently lives in Murrieta, California with his wonderful wife and amazing four children. Over the years he has written numerous business books, a novel, and children's The Protector Bug book series.
His latest book is the humor/family/parenting book,
Dinner Conversations
.
SOCIAL LINKS:
------------------------------------------------------------------
WHAT I THINK:
What happened to everybody sitting down at the kitchen or dining room table and having dinner together? Well, we are in such a fast paced world with so many things to be done and we, as parents, as children have so many activities, the daily meeting for a meal at the table has gone by the wayside. This book is full of humor and may make you think back when there were family dinners. It may make you miss them. It was a time to catch up on what everyone was doing and what was going on. Now it seems like our catching up consists of passing each other through the door with a hi, gotta go. The "art" of family dinners can be gotten back. The author gives a little advice about that at the back of the book. The book was a fun read about Jay and his Dinners with his own family. It's a light read that may warm your heart and at the same time make you a bit sad. Sad to think of the dinner conversations missed. But, if you want to bad enough, they can be started again.
Even with the crazy, fast paced lifestyles we all lead, dinners and the conversations can make those hectic times a bit more bearable with the humor found around the dinner table. Take a note from the author and think about those dinner conversations you have had and those you want to have. The most important thing about this book is it will make you smile, it will make you laugh and it will make you reminisce. It's a good dose of reality.
I was given a copy of this book from the

and voluntarily decided to review it.
I would give this book 5 STARS.
GOODREADS REVIEW LINK
COMMENTS ARE ALWAYS APPRECIATED!


----------------------------------------------
Tour Schedule
Tuesday, August 1
Wednesday, August 2
Thursday, August 3
Friday, August 4
*******
Monday, August 7
Tuesday, August 8
Wednesday, August 9
Thursday, August 10
Friday, August 11
*******
Monday, August 14
Tuesday, August 15
Wednesday, August 16
Thursday, August 17
********
Monday, August 21
Tuesday, August 22
Wednesday, August 23
Thursday, August 24
Friday, August 25
********
Monday, August 28
Tuesday, August 29
Thursday, August 31
MEDIA CONTACT:
Dorothy Thompson
CEO/Founder PUMP UP YOUR BOOK
Winner of P&E Readers Poll 2016 for Best Publicity Firm
PUYB