PUMP UP YOUR BOOK
IS PLEASED TO BRING YOU



Inside the Book
Title: WHEN THE SKY FALLS
Author: Joseph Bendoski
Publisher: Independent
Pages: 408
Genre: Thriller/Espionage/Conspiracy/Historical
"What makes you believe a lie? I'm not asking how you know someone is lying. What makes you believe? Because if you don't understand how that works, then you won't know when you're being manipulated."
In 1938 the War of the Worlds hoax panicked millions of Americans, then in 1988 another fictional media broadcast convinced nearly half of Portugal that sea monsters had risen from the ocean to destroy their cities. A team of CIA agents was sent to study the aftermath of this 6th Skyfall Event in the hope that they could turn it into a weapon of war. When the team consultant turns up dead, everyone scrambles to be the last man standing: the one who will decide if or when the sky falls.
ORDER YOUR COPY:
______________________
Meet the Author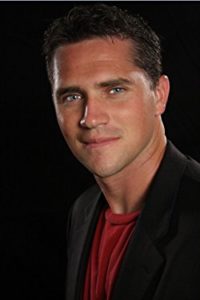 Joe Bendoski study psychology in college and was fascinated by all the insights it provided into human behavior, only to realize most the information never reach people, and when it did, rarely was it in a form that allowed for practical application. He started writing non-fiction, but soon came to understand how few people read that genre and began the difficult transition into fiction writing. His non-fiction works include; the Chemistry of Attraction and the Language of Emotion.
He worked as the head writer for the television show 'Saved by Grace.' After being frustrated with comments like "make this scene cheaper," "What's my motivation?", and "Do we need this scene?" he decided to go in to literature.
His latest book is the thriller/espionage/conspiracy/historical novel,
When the Sky Falls
.
__________________________________________________
MY THOUGHTS
This book is definitely not for the squeamish. It grabs your attention and as you read you feel the darkness and a bit of evil in the story. If you like things to be all good and iced over, then this book isn't for you. The story is fast paced and the suspense, intrigue and darkness builds as the pages are turned. The author doesn't mince words. He takes the reader right to the terrifying core of the story. It's hard to distinguish who is good and who isn't. The story shows how the mass media can get people to believe almost anything. Inside everyone is that dark hole that usually stays hidden. But that darkness can come out and it's hard to say what or when that will happen. But as we all know, every action has a re-action. The author gives the reader a variety of characters and you become involved with some of them. There are quite a few and I had a bit of trouble keeping up with who was who and who was doing what. Maybe a few less characters would have helped me.

There are times when you may want to turn ahead in the book. There are some scenes that are very hard to read, such as torturing, but they fit in with the story. That is life. I found the chapter introductions to be interesting. The author puts these scenes forth in a matter of face, straight out fashion. I did find a bit of humor in the place where Jones was having his eyebrows shortened. I'm not sure why, but I found that amusing. I found that I had to go back and re-read a few places. The plot is complicated and it takes some thought. It's hard to put this in a specific genre for me. It's a bit spy, thriller, and a possibility of what the future holds. We're talking about an event known as Sky Fall. It's about changing humans through chemistry. This is possible, isn't it?

The question to be answered is, who will be the last man standing? He will have control over whether or not the sky falls. If it does, what will happen? What will the world become? A complete start over from basically nothing? Perhaps but then anything is possible. Isn't it? It's a matter of believing and that lies in the eyes or the mind of the beholder.
I received a copy of this book from the author and PUYB and voluntarily decided to review it.
I would give this book 4 STARS.
https://www.goodreads.com/review/show/2063499817
---------------------------------------------------------
Participating Blogs
Monday, July 3
Wednesday, July 5
Thursday, July 6
Friday, July 7
********
Monday, July 10
Tuesday, July 11
Wednesday, July 12
Thursday, July 13
Friday, July 14
*******
Monday, July 17
Tuesday, July 18
Wednesday, July 19
Thursday, July 20
********
Monday, July 24
Tuesday, July 25
Wednesday, July 26
Thursday, July 27
Friday, July 28
__________________________________________________