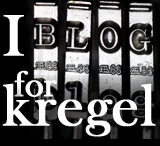 DEATH IN THE SHADOWS
A Father Gilbert Mystery
Book 2 of 2
by
Paul McCusker



IF YOU WOULD LIKE TO COMMENT
GO TO "NO COMMENTS"
AT END OF POST
THANKS



ABOUT BOOK
When Father Gilbert became Anglican priest, he never expected he would be pulled into a different kind of mystery—the mystery of the spiritual world.
Attending a conference in a seaside town, he has yet another supernatural encounter, this time with a murdered girl who worked at a local massage parlor. Details of the murder lead Father Gilbert to approach the police with clues in common with other cases, bringing him into contact with a detective from his days with Scotland Yard.
Meanwhile, a local monastery has been vandalized, with grotesque images and profane graffiti defacing the altar and walls. The head of the monastery accuses the local sex-trade industry of retaliating against his outspoken stand against it. Then, one of the brothers at the monastery is found dead in the local red-light district. All evidence points to his having been a regular at a massage parlor—the same one where the murdered girl had worked.
About the Author
Paul McCusker is creative director at Focus on the Family. He has sold more than a million books and twenty million audio dramas. His name is also heard daily on radio stations all over the world, and by at least two million listeners every weekend through the Adventures in Odyssey series. Learn more about him on
his website
and connect with him via
Facebook
.
MY THOUGHTS
Father Gilbert had no idea that murder would be in his future. He had decided to trade his detective badge for an Anglican Priest's collar. He can't escape it. It follows him wherever he goes. He starts to have visions of a dead woman. She has water falling from her body. This is where it starts. This takes Gilbert into a mystery that seems pretty easy to solve. But it couldn't possibly be that easy. Soon Gilbert is in a struggle with a bunch of illegal sex traders. This isn't just centered in the small town but goes across international borders and into London.
It isn't just the living that want justice but the dead need it more. There are deep dark shadows around the corners and Gilbert finds himself going into those dark evil crevices to seek the justice that the dead deserve and need. Is there any way that Father Gilbert can find the answers before there are more dead bodies needing and wanting justice?
The author gives the reader a well written story of a dark web of mystery. At times the hairs on your arms will stand up and you'll be looking around the room wondering if you're alone.
I received a complimentary copy of this book from the author and Kregel Blog Tours and voluntarily decided to review it.