PARIS RUNAWAY
by
Paulita Kincer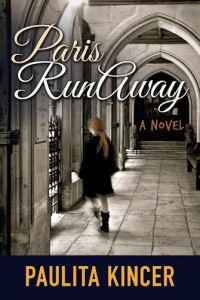 AUTHOR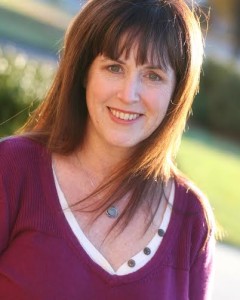 Paulita Kincer has an M.A. in journalism from American University. She has traveled to France 11 times, and still find more to lure her back. She currently teaches college English and lives in Columbus, Ohio with her three children, two cats and one husband.
WEBSITE
AUTHOR'S BLOG
TWITTER
Connect with Paulita on Goodreads and Facebook.
DETAILS OF BOOK
(from PUYB)
Publisher
: Oblique Press
Pages
: 256
Genre
: Women's Fiction When divorced mom Sadie Ford realizes her 17-year-old daughter Scarlett has run away to Paris all she can imagine are terrorist bombings and sex slaves. After learning her daughter chased a French exchange student home, Sadie hops on the next plane in pursuit. She joins forces with the boy's father, Auguste, and the two attempt to find the missing teens. The chase takes Sadie and Auguste to the seedier side of Marseille, where their own connection is ignited. Since the divorce, Sadie has devoted herself to raising kids and putting her dreams on hold, but when her daughter needs her most, Sadie finds that concrete barrier to life beginning to crack. In her journey, she learns the difference between watching the hours pass and living
For More Information
REVIEW
Raising teenagers is all but easy. Sadie Ford and her teenage daughter, Scarlett, have recently gone through a divorce. Scarlett being 17 runs away. Where does she go?? Paris. All her mother can think of when she finds out is that all the terrorism and prostitution that is taking place. The author places the reader right in the middle of this mother's worry and desperation. If you've ever had a teenager and they ran away, I'm sure you can relate to Sadie.
The characters are well developed and real. You can relate to them in their emotions, actions and what they do. You follow Scarlett and find the reason she ran away is a French exchange student who was going back home. Just like a mom trying to find her daughter before something terrible happens, she jumps on a plane and goes to Paris. She isn't the only one looking for the two teens, so is the boy's father. They decide to search together. The author takes you to Marseille, the rather dark side. While spending time together, Sadie and Auguste get to know each other. Will a romance ensue? Letting life go by without pursuing your dreams may become a 360 turn.
Very real, very developed characters, fast paced, but not to the point you lose track. Follow Sadie and Auguste in their search for their children. You'll find you can't lay the book down.
I received a complimentary copy of this book from the author, Paulita Kincer and PUYB in exchange for my unbiased and honest view.
I would give this book 5 STARS.
AMAZON REVIEW LINK
********
********
********
********