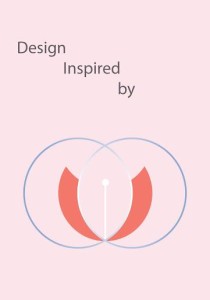 Design Inspired by V
explores the designs inspired by female genitalia. Book is made with a good taste and it is packed with photographs and illustrations showcasing different examples of the use of vulva shapes in a variety of designs from fashion to architecture, from art to every day designs. The book features the work of the most prominent designers from across the globe as well product designs created by unknown designers.
Aesthetically and intellectually stimulating, this volume is a must have for anyone who has interest in any aspect of the fashion and design.
Hardcover:
152 pages
Publisher: Rina Rovio (May 16, 2016)
Language: English
ISBN-10: 952937044X
ISBN-13: 978-9529370443
PUYB
MY REVIEW
I had no idea that so many things ranging from art, kitchens, cars, scenery, clothing and so much more was inspired by or just resembles the female genitalia. I know what you are probably thinking, but this book is done very tastefully and is very interesting. Amazing pictures of so many things that just looking at are extremely attractive, interesting and fashionable, and once you really study the picture or item, it resembles the vulva. You would never have thought. I also liked, not only the pictures, but the quotes from many different people. Very humorous at times. This is not just a modern concept, it has been around for years. It's just that now, we are more open and take note of more things than we used to. Take the Kayak for instance. Find the picture in the book and look at it. What do you see as far as shape? Another example, the Ford Edsel. Look at the front grill. Interesting? SO many examples that you would never have given a second thought as to what it looks like, shape wise. The cover is very simple and yet elegant. A very interesting read with loads of pictures to ponder over. A lot of research must have gone into this book.
A couple of the quotes from the book:
"There are things known and there are things unknown,
and in between are the doors of perception."
"People will stare. Make it worth their while."
"Fashion is not something that exists in dresses only.
Fashion is in the sky, in the street,
fashion has to do with ideas,
the way we live, what is happening."
while our world acts back on us and designs us."
TAKE A LOOK.
It's interesting.
It's amazing!
I received this complimentary copy of Design Inspired by V, from the author, Rina Rovio and PUYB in exchange for my unbiased view.
I would give this book 5 STARS.