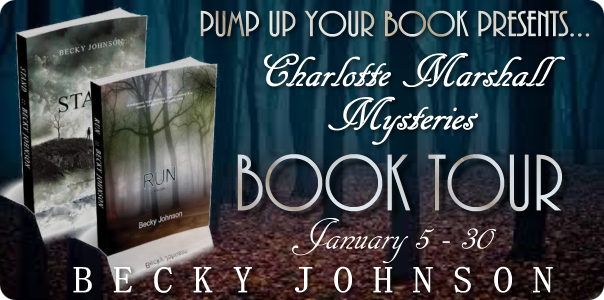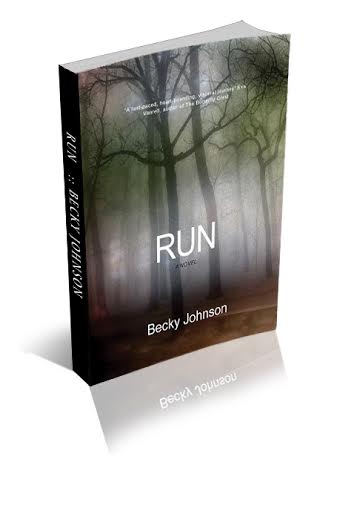 Charlotte Marshall Mysteries
INTRO
A decades old mystery and a deadly game of cat and mouse will change Charlotte Marshall forever.
Charlotte has a good life: friends, family, a successful career. Her perfect life is destroyed when research for a book and a connection from her past plunges her into the middle of her worst nightmare.
On the run, with no one to trust, Charlotte begins to unravel the work of a sadistic murderer. Afraid and alone, she will learn the meaning of trust and just when to run.
Product Details
Series: Charlotte Marshall Mysteries
Paperback: 196 pages
Publisher: CreateSpace Independent Publishing Platform (June 12, 2014)
Language: English
ISBN-10: 1500872601
For More Information
review
RUN by Ms. Becky Johnson is a heart- pounder. Even though it isn't a long book, 126 pages it will definitely keep you on the edge of your seat as you become just an observer to the hunted prey. The book is written in first person and will keep you on your toes. An entry into another world. Some readers like that, some don't, but I couldn't get enough. Charlotte Marshall, our main character, is in a struggle to find her muse. She is writing her third book with all those wonderful deadlines that contracts bring. What does she have to show for it? Nothing, a pure blank page. The reader follows Charlotte as she recalls a story from around 20 years ago. Now she is setting off a chain of events which in 26 days will change Charlotte's life maybe forever.
I wasn't exactly sure what RUN was going to be all about but was I ever surprised. I couldn't let go of the book. I wanted those pages to turn as fast as possible. I was hooked but I wanted to read the book as fast as possible. Charlotte didn't let any time pass, she was thinking quick on her feet. Now, i will leave the rest to you. I will tell you the ending will surprise you and yet, maybe you knew just a little how it would end.
The author wrote an amazing book, written in first person narrative that leaves you wanting more. Can't wait to read STAND, the next piece of work from Ms. Becky Johnson.
I was given a complimentary copy of RUN from the author, Becky Johnson and Pump Up Your Book Virtual Book Tours for my view of the book.
I would give this book a SOLID FIVE STARS.
author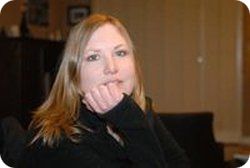 Books are Becky Johnson's passion and always have been. She used to get in trouble in school for reading during class!
Becky has Master's degrees in social work and history, and for her day job she is a social worker. In her writing she tries to answer a question that is important to both social work and history: Why? She always wants to know why people do the things they do or feel the way they feel.
When not reading or writing she enjoys yoga, cooking, and makes a pretty mean chili!
Her latest books of the Charlotte Marchall Mysteries series are
Run
and
Stand
.
links