4 STARS

A WEDDING AND A KILLING
A Mac Faraday Mystery
Book 8
by
Lauren Carr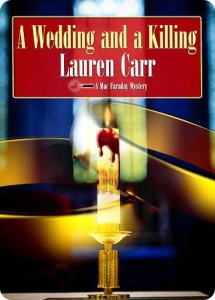 When Mac Faraday decides to do something, there's no stopping him … even murder!
Not wanting to wait until their big day to start their life of wedded bliss, Mac Faraday and his lady love, Archie Monday, decide to elope to the little church where his ancestors had all married—along the tranquil shore of Deep Creek Lake. However, before they can say, "I do," the sanctuary erupts into chaos when Gnarly finds a dead body in the church office.
As they dive into the investigation, Mac and his team discover more questions than answers. What kind of person walks into a church and shoots a man for no apparent reason? How do you solve the murder of a man who has no enemies in the world? Which of the seemingly kind-hearted church members is really a cold-blooded killer?
Then, there is the all-important question, how long do Mac Faraday and his lady love have to wait to get married?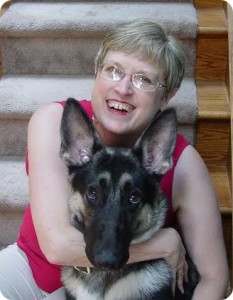 Lauren Carr is the best-selling author of the Mac Faraday Mysteries, which takes place in Deep Creek Lake, Maryland.
A Wedding and a Killing
is the eighth installment in the Mac Faraday Mystery series.
In addition to her series set on Deep Creek Lake, Lauren Carr has also written the Lovers in Crime Mysteries, which features prosecutor Joshua Thornton with homicide detective Cameron Gates, who were introduced in
Shades of Murder
, the third book in the Mac Faraday Mysteries. They also make an appearance in
The Lady Who Cried Murder
.
Dead on Ice
(A Lovers in Crime Mystery) was released September 2012. The second installment,
Real Murder
was released to rave reviews in June 2014.
The owner of Acorn Book Services, Lauren is also a publishing manager, consultant, editor, cover and layout designer, and marketing agent for independent authors. This year, several books, over a variety of genre, written by independent authors will be released through the management of Acorn Book Services, which is currently accepting submissions. Visit Acorn Book Services website for more information.
Lauren is a popular speaker who has made appearances at schools, youth groups, and on author panels at conventions. She also passes on what she has learned in her years of writing and publishing by conducting workshops and teaching in community education classes.
She lives with her husband, son, and three dogs on a mountain in Harpers Ferry, WV.
REVIEW
Sometimes best laid plans go awry. What was supposed to be a quiet, simple wedding,
close friends, David and Chelsea and officiated by a friend of theirs, the minister of the local church, Deborah Hess. Deep Creek Lake, Maryland turned out to be a place where even a simple wedding is not simple. Mac Faraday and his long time fiancee Archie Monday found that out. It all started to go down hill when a family member and a member of the police force, Gnarly, a German Shepherd began barking outside a closed office door of Eugene, head of church trustees. An investigation begins. What is discovered? How could something like this happen in the quiet town of Deep Creek Lake, Maryland.? How did this discovery lead to another mystery in the Catskill Mountains that took place seven years earlier? The characters and settings kept me turning the pages wanting to know what is next. The author let the reader be a detective searching through the many clues trying to figure out what the answers to the mysteries were. A good read.

I was given a complimentary copy of A WEDDING AND A KILLING from the author Lauren Carr and Pump Up Your Book for my view of the book. No other compensation took place.

I would give this book 4 STARS.