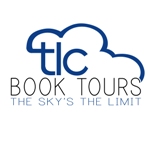 TLC BOOK TOURS-------------
PROUDLY PRESENTS
NO LONGER - NOT YET
Stories
by
Joanna Clapps Herman
• Paperback:
232 pages
• Publisher:
Excelsior Editions (March 1, 2014)
SUMMARY
The interconnected short stories in
No Longer and Not Yet
work together to create a portrait of small town life in an Upper West Side Manhattan apartment building. Joanna Clapps Herman, author of
Anarchist Bastard
(SUNY Press 2011), an acclaimed memoir about her Italian heritage, explores the way lives are lived in the split second moments between what is no longer but is still not yet. In the hallways, shops and parks that reveal this well-known big city neighborhood to be the tiny, even backwater village it more often reveals itself to be, the author depicts characters honestly yet tenderly revealing them through small gestures—the slope of a shoulder, a vocal inflection, the weight of a football—as by what they do, as though their bodies speak the truths they can't express.
In
No Longer and Not Yet,
philosopher Hannah Arendt's ghost haunts the building where she once lived, a hawk carries the apparition of a lost loved one, a homeless woman becomes Demeter. In this novel-like collection, small moments and the intimacies of life are woven together to create a beguiling narrative about human connection and the humor, magic and pathos of life.
The stories in
No Longer and Not Yet
will appeal to fans of Alice Munro, Jhumpa Lahiri and Elizabeth Strout, because like them, they are "bathed in feeling and light and intelligence" and the characters will stay with the reader long after they've been read.
AUTHOR
Joanna Clapps Herman teaches creative writing in the MFA Graduate Program at Manhattanville College and at the Center for Worker Education, a division of City College of New York, CUNY. She is the author of
The Anarchist Bastard: Growing Up Italian in America
, also published by SUNY Press; coeditor (with Carol Bonomo Albright) of
Wild Dreams: The Best of Italian Americana
; and coeditor (with Lee Gutkind) of
Our Roots Are Deep with Passion
: Creative Nonfiction
Collects New Essays by Italian-American Writers.
She lives in New York City.
Visit Joanna at her
website
.
MY VIEW
SETTING: Manhattan's Upper West Side - These stories are about what is past but what is yet to come.
The author takes you through shops, hallways and the parks of the neighborhood. This upscale big city is sometimes just a tiny neighborhood that holds the not so good parts of today and tomorrow. The author wrote as an Upper West Sider since she was one. The characters were described as though you were seeing them as the reader. I enjoyed the fact that the stories were more of the gestures of the people rather than what they did as a living or socially. I felt the author set forth in her stories that sometimes actions speak what tongue won't allow. Ms. Herman took little things such as the ghost that haunts Hannah Arendt's home where she once lived, and putting them together to show the whole person. I found there were many things that a person doesn't really take notice of such as the squeak of a bed, the different types of lighting in different places and those words that are not spoken. I think that the book shows people are often remembered from their actions rather than their words. A group of stories that will make you smile and sometimes make you sad. To me the author wrote of the different people who make up different worlds within our world.
I was given a complimentary copy of NO LONGER & NOT YET from the author, Joanna Clapps Herman and TLC Book Tours for my view of the book. No other compensation took place.
I would give this book 3 STARS
LINKS
bemiown@yahoo.com
http://bemiown.blogspot.com
www.joannaclappsherman.com
www.tlcbooktours.com