RATED 4 CROWNS

CALIFORNIA GIRL
Miss USA 1959
by
Terry Huntingdon Tydings
Genre: BIOGRAPHY & AUTOBIOGRAPHY
/ Personal Memoirs
Format: 5 x 8 paperback cream, 169 pages
Published September 5th 2013 by Outskirts Press
OVERVIEW (from Goodreads)
On Saturday, June 27, 1959, Terry Huntingdon was crowned Miss California; less than a month later I became Miss United States of America, and two days after that I stood beside Akiko Kojima, Miss Universe, holding the trophy that I had been awarded for delivering the best speech at the pageant. In that address I spoke with great pride of my family background -- ten percent of the immigrants aboard the Mayflower in 1620 were my ancestors. I spoke of my relatives who, two hundred later, crossed the Isthmus of Panama to arrive in San Francisco during the California Gold Rush; and of the ancestors who were the first white people to settle in Wintun Indian territory. I talked about my great, great, grandfather, who had driven the stagecoach from Strawberry Valley to the Oregon border, forging the route now known as Interstate 5. The book then narrates television and motion picture careers during the year of my reign, includes social exchanges with the incomparable Bob Hope, American Bandstand performer, Paul Anka, Groucho Marx, of The Price Is Right, Ricky Nelsen, and his parents, Ozzie and Harriett, Los Angeles Sheriff Peter Pitchiss, Gunsmoke's James Arness, teen-throb crooner Fabian, bandleader Lawrence Welk, photographer Ernest Haas, San Francisco Chronicle columnist, Herb Caen, and my experiences as Hostess for the VIII Winter Olympic Games at Squaw Valley -- a tale laced with irony, humor, and of course romance, including attempts to lose my virginity, and equally passionate attempts to preserve it. The memoir concludes a few days after I relinquished my crown, when I flew back to L.A. to attend a party at the Biltmore Hotel for John F. Kennedy's top supporters following his nomination at the Democratic National Convention. There, I met Maryland delegate Joseph Tydings, who four years later was elected to serve in the United States Senate, and who, following an eight year courtship, became my husband.
REVIEW
I'm in the middle of the road when it comes to reading autobiographies. Sometimes I find that what I'm reading doesn't matter to me. It does to the person who is describing their life. It's extremely important to them. Sometimes I just get bogged down with autobiographies. On the other hand, there are those who have done wonder, important and loving things in their lives. Those are the ones that have your complete attention while reading. Ms. Tydings is claim to fame several times in this book. She was Miss California and then shortly after, Miss USA in 1959. She then became the wife of a U.S. Senator and entered the world of politics. In 1960 she turned over her crown to her successor. After that the book is mainly about her childhood and being a beauty queen. Ms. Tydings did some appearances in T.V. and movies, but no career or stardom. Ms. Tydings is not shy about telling of several times of aggressive sexual advances. Some were just on the line of attempted rape. Her sexual escapades were somewhat interesting. She wrote it in a delicate way with no explicit details. Ms. Tydings is adamant that she is a virgin. That is all in the eyes of the reader. She had encounters of sex which back then it is rather hard to believe that women had these encounters and yet remained a virgin. That was way before the sexual revolution. Ms. Tydings left some of the story for the reader to use his or her imagination. Fill in the blanks. This is what the beauty pageants of the 1950's were like. Many sexual advances to the queens and how the women learned to deal with sex. Sex was forever in the lives in the world of beauty queens. To me the book was in the middle, halfway interesting because of the beauty queen's life and the other half, not so interesting was the childhood memories. We all have childhood memories but very few have memories of being a beauty queen.
I would give this book 4 CROWNS.
I was given a complimentary copy of CALIFORNIA GIRL by Terry Huntingdon Tydings and OutSkirtsPress for my unbiased opinion.
AUTHOR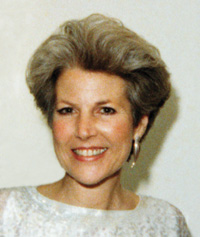 Terry Huntingdon Tydings' memoirs are informed by her varied, multilayered careers: After reigning as Miss California, and Miss United States of America, she worked as an actor in the motion picture and television industries. Modeling assignments took her to New York and Europe. She was a free-lance photographer with the United States government, and a staff member on Capitol Hill for California's Senior Senator, Alan Cranston. Following her marriage to United States Senator Joseph Tydings, she became immersed in the world of politics, co-chaired and chaired fund-raising events in our nation's Capitol, and served as scheduler on Senator Gary Hart's 1984 Presidential campaign. In 2011 she enrolled in The Writer's Studio at Stanford University, and was quickly immersed in her life-long passion of writing. She is currently adding finishing touches to her second memoir, Fire In The Head, and has started writing her third memoir, Massacre, which she occasionally puts aside to focus on a work of fiction. A fifth-generation Californian, Ms. Tydings lives in a century-old cottage overlooking the sea.
LINKS

http://bemiown.blogspot.com
https://www.goodreads.com/book/show/18476122-california-girl?ac=1
http://www.shelfari.com/books/36762591/California-Girl-Miss-USA-1959
http://www.amazon.com/California-Girl-Miss-USA-1959/dp/1478716436/