THE BRIDGE by Stan Crader
OVERVIEW: (from Amazon)
Tommy Thompson recalls with vivid detail the summer of 1967, when he was twelve years old and living in a small town in rural America. At that time in his life, all he wanted was a Honda motorbike, and he believed the smartest person in the world was his Uncle Cletus. The Bridge follows Tommy's summer-long quest for the Honda and his love, Wendy, whom he pursues with the comical romanticism of a young boy.
During the course of the summer Tommy helps his best friend, Booger, cope with family tragedy. He is terrorized by Clyde Goodpasture, the biggest bully in the sixth grade, and the town of Colby is shaken by news that its shoe factory will close. While he isn't a religious child, Tommy faces these challenges armed with the few Bible verses that he knows and the support of his Christian family. Tommy has a knack for doing the right thing and ultimately makes a sacrifice that shows without a doubt that his heart is in the right place.
REVIEW: As a Baby Boomer, I just couldn't stop reading. This book was a keeper.The book should be read by everyone, not just Baby Boomers. The book tells of growing up in a small town in America.
The placement of this story in 1967 in a small town in America, Colby, Missouri. I've lived in Missouri for quite some time now and you become very acquainted with the small town atmosphere.
Everyone wants to bring up their children without the hustle and bustle of a big city. Where the children can grow up appreciating nature and life. The characters in this book are so real and it is so nice to read a book about living in small town America. The author wrote a book that will make you cry and laugh at the same time. Mr. Crader tells the story through Tommy Thompson who was a twelve year old. Tommy tells the tale through living, not as a religious boy but with a few Bible verses and his Christian family. The author: Mr. Crader touches on some of the Vietnam War and the drugs that were just starting to catch on within America. But the good overwhelms the bad. You'll walk through Tommy Thompson's life of discovering what makes life, "tick". You'll want to be with Tommy when he makes the ultimate decision and find that his heart is true. Come walk with Tommy and help support Resurrecting Lives.
You also should read THE PAPER BOY in which Tommy tells of changes in Colby, Missouri. THE LONGEST YEAR where Tommy tells of his ultimate goal, a 15 year old with a driver's license.
Read this and enjoy! Look back and see how it may correspond with your own life when you were growing up.
All proceeds benefit Resurrecting Lives.
Learn about Resurrecting Lives at
http://www.ResurrectingLives.org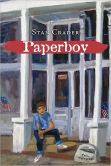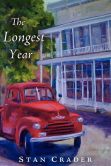 THE AUTHOR:
Stan Crader says the incentive to write came from his wife, Debbie, who grew up in St. Louis, not your typical small town setting.They spent the early years of their marriage living in Bollinger County, Missouri. Stan joined the family business and Debbie worked as a community nurse. As a nurse, working with a caring country doctor, she began to collect stories of her own.
The two of them raised three boys and a golden retriever as the life experiences continued. Stan began writing Christmas letters. Friends and family began to look forward to the somewhat informative but largely humorous Christmas epistle.
Mr. Crader admits that writing his hard work. He says his life now is totally different than his previous adventures of piloting
across the Atlantic, followed Lewis & Clark Trail, scuba dived the Caribbean, photographed the Rockies and biked across Montana. He now has STIHL wholesale supply companies in six states. There is so much to tell, check out Mr. Crader's site at
http://www.stancrader.com