IN 2079------------
5 STARS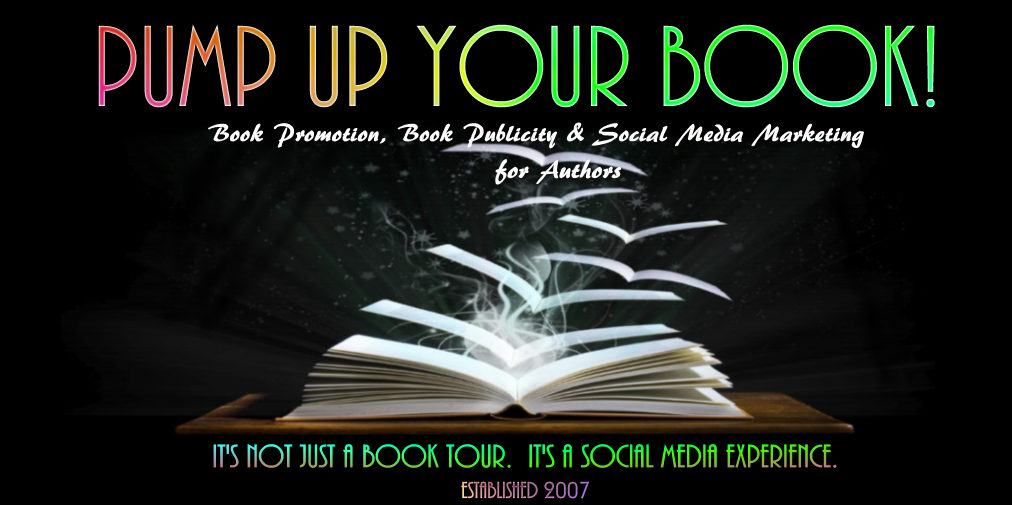 Pump Up Your Book
Presents
Peer Through Time
Virtual Book Publicity Tour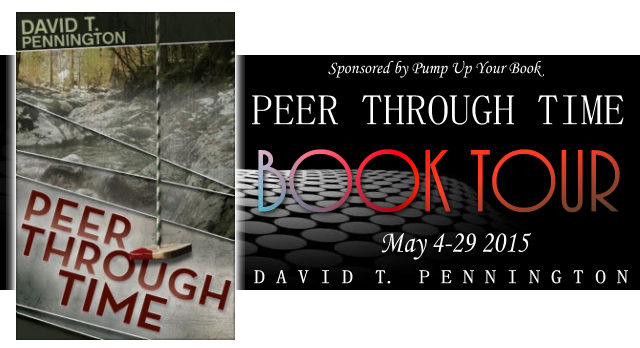 Pump Up Your Book is pleased to bring you David T. Pennington's PEER THROUGH TIME virtual book tour May 4-29!


Title
: Peer Through Time
Author
: David T. Pennington
Publisher
: Quantaj Publishing
Pages
: 371
Genre
: Science Fiction
Format
: Paperback/Kindle
In 2079, a time travel experiment sends physicist Carmela Akronfleck further back in time than she'd intended. Though she's still in her small northern California town, the year is 1936 and she must learn to live without the technology she's come to rely on. Her neurological implants should be dormant, but she receives a cryptic message, periodically accompanied by an audio transmission from the future. It's the voice of her former psychotherapist, an android named Kass, stating his innocence in a series of murders occurring in 2079.
When Carmela deciphers the code as a hit list, she's shocked to discover her mother and sister are among the intended targets. Further evidence reveals the killer's true identity, but the inoperative time portal prevents her from returning to save her family and vindicate Kass.
She considers another option: hunt down the killer's ancestors and avert his existence without radically changing history. She devises a plan to protect her family, haunted by doubts that she's becoming the kind of person she's always loathed—one willing to take another's life.
For More Information


David T. Pennington grew up in a small northern California town called Paradise, but his home is in San Francisco. While his associate's degree in computer programming has helped pay the bills, his bachelor's degree in psychology has informed his writing. His love of fiction–mainly mysteries, science fiction, and thrillers–is balanced by his fascination with books on futurism, theoretical physics, and cosmology. Peer Through Time is his debut novel.
For More Information
REVIEW
The author, Mr. Pennington takes the reader to a future where time travel is only available for a few. It can be quite surprising once the reader enter it. The journey is with a young woman, Carmela Akronfleck. She is trying to manipulate the past from a murderer int he future. This is in hopes of saving her family. This book of time travel is rather a fresh and new way of presenting it. The author wove the characters into a web, in and out, forwards and backwards through time. The book was written in a way that was very easy to understand and very believable. The history of each character is revealed to the reader. The book is written as though in stacks, murder, mystery, action and a sentient android who is trying to find a place and purpose in the human world. The book was definitely a page turner. It went back and forth through the years, which kept the reader entranced, trying to keep up with what is going on. Near the end t here was so much going on the reader was kept glued to the pages and turning them as fast as possible to figure out what will happen. The author wrote some interesting scenes int he story anywhere from one of the main characters being killed to a clan from on the hill. Another interesting thing is that Mr. Pennington brought forth some very fascinating modes of transportation and amusement type rides that were futuristic. I would recommend this book to anyone who likes taking that leap into time travel, especially this book because of the inconsistency and unreliability! You couldn't want more! For a debut novel it was very good.

I was given a complimentary copy of PEER THROUGH TIME from the author, David T. Pennington and Pump Up Your Book for my view of the book.