4 STARS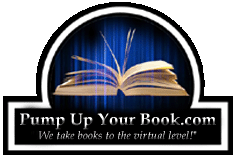 ADMIT TO MAYHEM
A Lillian Dove Mystery
D.J. Adamson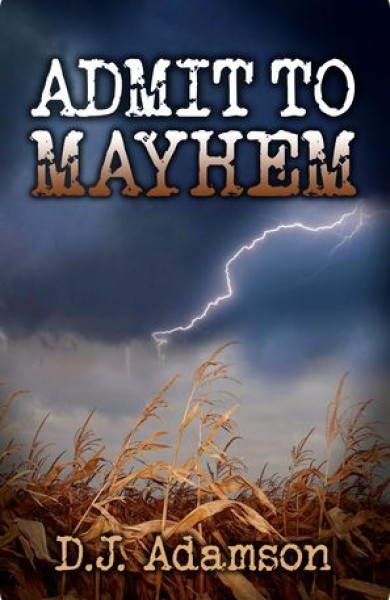 Title
: Admit to Mayhem
Author
: D.J. Adamson
Publisher
: Horatio Press
Pages
: 286
Genre
: Mystery/Amateur Sleuth
Format
: Paperback/Kindle
With a contrary attitude and an addiction for independence, Lillian Dove admits she has not been a success in life. In fact, she considers failing as one of her addictions. Yet, when she comes across a suspicious house fire with a history of arson and murder, she instinctively attempts to help someone trapped. Lillian becomes the only possible eyewitness to criminal arson, and her life begins to spiral out of control.
Lillian Dove is an endearing "everywoman" struggling with life issues, emotional complexities and a habit of doing just the opposite of what she's told to do. These qualities in a heroine give the reader an ability to vicariously struggle along with the protagonist in this intriguing Midwest Noir mystery.
For More Information


D. J. Adamson is an award-winning author. Her family roots grow deep in the Midwest and it is here she sets much of her work. She juggles her time between her own desk and teaching writing to others at two Los Angeles area colleges. Along with her husband and two Welsh Terriers, she makes her home in Southern California.
Her latest book is the mystery, amateur sleuth, Admit to Mayhem.
For More Information
Visit D.J.'s website.
Find out more about D.J. at Goodreads.
Visit D.J.'s blog.
Contact D.J..

REVIEW

Lillian Dove is a recovering alcoholic. She has problems. Her mother is very difficult. She either has a nonexistent or messed up sex life. She's just

lost her job which was a part time job answering phones the Fryville Police Department. Now she only has the job at the liquor store to support herself. If this isn't enough bad luck, she discovers a house on fire and she believes she sees someone inside. She gets burned and has smoke inhalation when she tries to save the person. No one believes her that there was someone in the house.. The author has you feeling Lillian Dove's desperation and as you read the book you get involved in her trying to prove there was someone in the house.

The author writes believable and well written characters. They are people you have met at the grocery story or the department store. In Fryville, gossip goes a mile a minute, never a dull moment. Somehow everybody knows more about what is happening to you than you do.Will the secrets that start to emerge bring Lillian a solution or possible death? You can't help but like Lillian. As the pages turn you follow Lillian as she struggles to do what is right for once in her life.



I was given a complimentary copy of ADMIT TO MAYHEM from the author, D.J. Adamson and Pump Up Your Book for my view of the book.

I would give this book 4 STARS.
Guest Blogging at Bookingly Yours