One lovely lady knows........
WHY LORDS LOSE THEIR HEARTS
Wicked Widows
Book Three
by
Manda Collins
Mass Market Paperback: 320 pages
Publisher: St. Martin's Paperbacks; First Edition edition (July 29, 2014)
Language: English
ISBN-10: 1250023866
ISBN-13: 978-1250023865
THE TRUTH COULD RUIN HER
In Manda Collins's Why Lords Lose Their Hearts, Perdita, the widowed Duchess of Ormonde, keeps a dangerous secret—the truth of how her brutish husband died. But a mysterious avenger seems to know it, too, and when anonymous threats turn into public attacks, there's only one friend she can turn to for help—her husband's former secretary, Lord Archer Lisle. The man who witnessed her every heartache. The kind of man whose love she can only dream of …
WILL HIS LOVE SAVE HER?
The youngest of the Duke of Pemberton's five sons, Lord Archer Lisle is used to waiting his turn. For years, he could only stand by, seething, as Perdita suffered at the hands of her husband, but now she's under threat from another source—one who will stop at nothing to make her pay for the late duke's death. But the good-natured Archer can be dangerous when crossed—and he'll do anything to keep the woman he's adored for so
"Absolutely delightful…an emotion-packed, passionate historical romance"
AUTHOR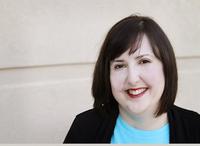 REVIEW
Perdita, is the Duchess of Ormonde. She is widowed. She is carrying a heavy secret of how her brute of a husband actually died. Now this got my attention. I definitely wanted to know what happened to him. Did Perdita kill him? Or did she perhaps have a lover who did it? I wanted to know so I kept turning the pages. It seems that someone else knows the secret and starts with anonymous private attacks turning into public attacks. She has one friend that she can turn to, her husband's former secretary, Lord Archer Lisle. He had to stand by for years as Perdita suffered at the hands of her husband. He knows so much about her. But now, she is under a different kind of assault. Someone who will stop at nothing to make her pay for the Dukes death. She dreams of Lord Archer as being the kind of man she would love. It seems that Perdita has not known true love of a man. Is Lord Archer the one to show her true love? At first I thought Lord Archer wasn't a strong man, but as I turned the pages I discovered he was a laid back man until he was crossed. I got the feeling you wouldn't want to cross him. He adores Perdita and would do anything to keep her safe and in his arms.
This book was full of emotion, adventure, mystery and romance that was so passionate.
This book was written so that you wanted to be there. To help find the stalker and send a little love arrow toward Perdita and Lord Archer. Will the Lord and Perdita fall for each other? Will the stalker be caught before something happens to Perdita? The author wrote a wonderful, adventurous, historical romance that should be a keeper to put on your shelf and read again and again. Ms. Collins' other books are :
HOW TO DANCE WITH A DUKE
HOW TO ROMANCE A RAKE
HOW TO ENTICE AN EARL
WHY DUKES SAY I DO
WHY EARLS FALL IN LOVE
A NOVELLA: THE PERKS OF BEING A BEAUTY
I received a complimentary copy of WHY LORDS LOSE THEIR HEARTS by Manda Collins from Night Owl Reviews for my view of the book. No other compensation took place
I would give this book 5 CROWNS.
LINKS
http://bemiown.blogspot.com
bemiown@yahoo.com
www.nightowlreviews.com