PUMP UP YOUR BOOK
PRESENTS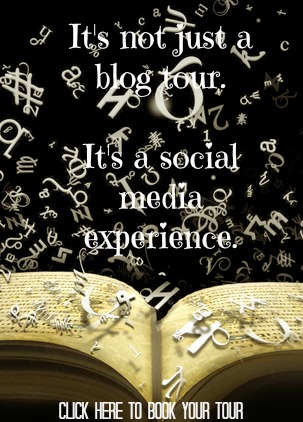 #1 hottest new bestselling techno-thriller on Amazon March 2014!
GHOSTS OF THE GODS
by
Keven Bohacz
Paperback: 389 pages
Publisher: Mazel and Sechel;
1 edition (February 28, 2014)
Language: English
ISBN-10: 0979181534
ISBN-13: 978-0979181535
Publisher's Weekly STARRED review: In this sequel to Bohacz's Immortality, two years after the devastation of mass human extinctions in kill zones, mankind is still grasping for survival. An oppressive union of government and big business controls an exhausted America, which is divided between walled-in Protectorates and the unpoliced Outlands. Against this chaotic backdrop, paleobiologist and genetic researcher Mark Freedman and policewoman Sarah Mayfair continue their evolution into transhumance - nanotech hybrids with a connection to the god machine, the artificial intelligence that caused the recent massacres, in an effort to derail the destruction of the Earth's biosphere. Bohacz provides mind-bending portrayals of factions vying for power and reflections on the essence and fragility of humanity. But philosophical concerns never obtrude on the fast-paced plot, as authorities investigate communes of hybrids, and Freedman and Mayfair must choose between absorption into a collective mind or fidelity to their remaining humanity. The question of who can be trusted impels the reader to keep turning the pages of this highly satisfying and dynamic techno-thriller.
REVIEW
The 'God Machine" started a plague. This was due to man not honoring Earth as they should. GHOST of THE GODS starts a few years after the plague. One character that we meet is Mark Freedman is non-human. COBIC 3.7 has taken over his brain and he, therefore can approach the God Machine. He also has communication with other hybrids.
The author takes the reader on a fantastic ride that has some spirituality in it. Not too much but just a tad. One thing I didn't care for was the global warming issue. It seemed as though the author overdid thee issue. Millions died from other things, not global warming. I could see mentioning it but I think the author over did it. The book was filled with action and some very though provoking issues.
We have two main characters, Mark and Sarah. Globally sent, Mark and Sarah became infected by nanotechnology. The God Machine through this nanotechnology makes humans into trans humans. Are they the only trans humans? While this is going on billions of people are being killed along with governments. Humans are struggling to survive. Not a happy thought. What is this would actually happen? No too far fetched. You just have to be open minded. The author leads us on a journey where we hope to find out if the God Machine has control over any other such hybrids, if there are any. During the journey the reader hopes to find out if the God Machine was created by humans ages ago or is it alien created.
I would suggest you read the first book before this one. It leads you into what is transpiring in the GHOSTS OF THE GODS. This book is quite a good read so I would recommend it to anyone who might have an open mind to look into the future and see what might be a possibility. It makes you think about how fragile humanity is. Could this happen to us?
I was given a complimentary copy of GHOSTS OF THE GODS by Kevin Bochacz from Pump Up Your Book for my honest view. No other compensation took place
I would give this book 4 STARS.


AUTHOR
I am Kevin Bohacz the bestselling novelist of Immortality and a lucid dreamer… Welcome to my dreams. I am also a writer for national computer magazines, founder and president of two high technology corporations, a scientist and engineer for over 35 years, and the inventor of an advanced electric car system - the ESE Engine System (circa 1978). I was also a short order cook for I-Hop, flipped burgers at McDonalds, and delivered Chicken Delight. All of those careers and more are behind me now that I am a full time storyteller, a catcher of dreams. Thank you for reading my stories and making this all possible.
LINKS
http://bemiown.blogspot.com
www.pumpupyourbook.com
http://www.amazon.com/Ghost-Gods-Kevin-Bohacz-ebook/dp/B00ILH85QU/ref=sr_1_1_title_0_main?s=books&ie=UTF8&qid=1400706040&sr=1-1&keywords=ghosts+of+the+gods