DOCTOR BOB

5 STARS
by Lodewyk H.S. Van Mierop, M.D.
OVERVIEW: (FROM GOODREADS)
The story of a boy named Lodewyk van Mierop, born in Java from Dutch parents, fascinated by nature and science from an early age. During the Pacific War, after nearly all of Southeast Asia, had been overrun by the Japanese, all western nationals were interned. Men and boys over 17 years were kept in camps separate from those housing women, children and old men. The initial strong conviction among the camp inmates was that the Allied armed forces would defeat the Japanese in a few months and things would return to pre-war conditions was not realized and the internees languished for three or more years in the camps under harsh treatment. They suffered humiliation, beatings and starvation. Possession of books and writing material was prohibited although courageous men were able to smuggle these in and keep any records hidden until war's end. By working in the various camp kitchens Lodewyk was able to supplement his meager diet some and left the camp after the war at 6'2" and 130 lbs., skinny but in reasonably good health. As soon as the opportunity presented itself he signed up for a job on a ship which repatriated Dutch nationals, and arrived 6 days later in Holland. He was able to complete high school and.....
REVIEW:
DR.BOB (Van Mierop) is internationally known for his research and being a pediatric cardiologist. This book is his autobiography. The author makes you feel like he's sitting in your living room and you're discussing the journeys of his life. I wasn't sure if I would like the book, but I was wrong. It was quite good and interesting. The author wrote first hand of his life in the Dutch East Indies. It is quite lengthy but is easy reading and the author wrote it well. He was very straight forward even with some controversial issues. He was brought up in the Dutch East Indies, now Indonesia. He tells of his imprisonment in a Japanese concentration camp during WWII and his later release. I never knew or actually thought about what it was like to be in a concentration camp. The author wrote in such detail.
This man is quite a remarkable individual. He overcame the odds and he completed his medical studies in Holland and immigrated to America. He is such an inspiration to everyone. Persevere, stick to your dreams and you can do it. He never gave up. He became well known for his knowledge of the heart. He is also known as an expert in venomous snake bites. His hobbies are gun collecting, raising exotic and dangerous snakes and a love of plants. This is truly an inspiring read of a world famous physician and researcher. I would recommend this book as a must read. It is entertaining, educational, interesting and a book you want to read once you start.
I would give this book 5 STARS.
I was given a complimentary copy of DOCTOR BOB from the author, Lodewyk H.S. Van Mierop, M.D., for this unbiased review.
ABOUT THE AUTHOR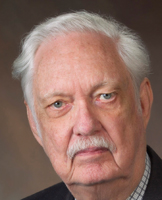 After emigration to the US, Lodewyk H. S. Van Mierop, MD ("Doctor Bob") acquired a national and international reputation in the fields of heart development and the pathology of congenital heart disease. He practiced pediatric cardiology until retirement, and now lives in Gainesville, Florida.
http://www.outskirtspress.com
http://bemiown.blogspot.com
http://www.amazon.com/Doctor-Bob-Lodewyk-Van-Mierop/product-reviews/1432771299/
http://www.goodreads.com/book/show/15870914-doctor-bob?ac=1
http://www.shelfari.com/search/books?Keywords=Doctor%20Bob