5 STARS
THE GUARDIAN The third book in the Home To Hickory Hollow Series
by Beverly Lewis
Overview (from Barnes & Nobel)

Come home to Hickory Hollow, Pennsylvania
--
the beloved setting where Beverly Lewis's celebrated Amish novels began
--
with new characters and new stories of drama, romance, and the ties that draw people together.
When Jodi Winfield comes to Lancaster to house-sit, the last thing she expects to find is a disheveled little girl alone on the side of the road. The young teacher is mystified when she learns there have been no reports of a missing child, and the girl herself is no help, since she can't speak English. It's as if the child appeared out of nowhere.
Then Jodi turns her attention to Hickory Hollow--and the cloistered world of the Old Order Amish--in search of answers.
REVIEW:
With the loss of her husband and now her daughter, Sarah is missing, Maryanne is not new to grief. With the loss of her only sister, Jodi is angry with God, She is now house sitting for her friends in Lancaster, PA. She goes out for her morning jog and is surprised when she finds a little girl. She finally locates the little girl's mother in Hickory Hollow. The author puts in such wonderful details about the characters and the surroundings Ms. Lewis shows how the characters deal with their differences between the Amish ways and the Englishers. How the two deal in different ways with lifestyle issues and their different faiths. The book is the third in the series, but it is definitely a stand alone too. The book will make you smile and laugh and even shed a few tears.
The author wrote a good story that shows how the Amish and English can work together. Jodi and Maryanne were each other's prayers answered, They share their grieving with each other That is a lesson for all of us. It helps to share with another. It can make a big difference in a person's life. The author, Beverly Lewis writes WONDERFUL BOOKS in series and stand alones..
Ms. Lewis leads you into the Amish life, with all it's simplicity and yet they have problems too. The author
never fails to give you one more fantastic book. When you read her books you come away with a warm heart and maybe a little more hope than when you started reading. Go out and get you a copy and I guarantee you'll love it.
I was given a complimentary copy of this book THE GUARDIAN from Bethany House for this unbiased review.
I GIVE THIS BOOK A SOLID FIVE STARS.
http://bemiown.blogspot.com
http://www.amazon.com/Guardian-Home-Hickory-Hollow-Book/product-reviews/0764209
http://www.shelfari.com/search/books?Keywords=the%20guardian%20by%20beverly%20lewis
http://www.goodreads.com/book/show/15730069-the-guardian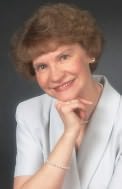 Beverly Lewis, born in the heart of Pennsylvania Dutch country, has more than 17 million books in print. Her stories have been published in 11 languages and have regularly appeared on numerous bestseller lists, including the New York Times and USA Today. Seven of her blockbuster novels have received the Gold Book Award for sales over 500,000, and The Brethren won a 2007 Christy Award for excellence in Christian fiction. Beverly and her husband, David, live in Colorado, where they enjoy hiking, biking, making music, and spending time with their family. Learn more at www.beverlylewis.com.
Other books from Beverly Lewis
The Covenant (Abram's Daughters Series #1
The Bridesmaid (Home to Hickory Hollow Series #2
The Fiddler (Home to Hickory Hollow Series #1
The Prodigal (Abram's Daughters Series #4